Sundarban Bird Watching Tour From Kolkata
Sundarban Bird Watching Festival 2023 online booking ☎ CALL : +91-9830017303
2 Nights
3 Days

Pickup:
Kolkata

Drop:
Kolkata

Start From
7500.00/per person

The Sundarbans is home to a rich avian diversity, with numerous resident and migratory bird species which is one of best attraction of sundarban bird festival.
Tourist Hub India offer different Sundarban Package Tour from Kolkata"> as a fixed departure manner in every weekend.
The notable birds you may encounter in your
Sundarban Bird Watching tour
are Oriental Pied Hornbill (Anthracoceros albirostris), White-bellied Sea Eagle (Haliaeetus leucogaster), Brahminy Kite (Haliastur indus), Collared Kingfisher (Todiramphus chloris), Pallas's Fish Eagle (Haliaeetus leucoryphus), Black-capped Kingfisher (Halcyon pileata), Grey-headed Fish Eagle (Ichthyophaga ichthyaetus), Lesser Adjutant Stork (Leptoptilos javanicus), Purple Heron (Ardea purpurea), Great Thick-knee (Esacus recurvirostris), Black-headed Ibis (Threskiornis melanocephalus), Spot-billed Pelican (Pelecanus philippensis), Mangrove Whistler (Pachycephala grisola), Black-naped Oriole (Oriolus chinensis), Brown-winged Kingfisher (Pelargopsis amauropterus), Asian Paradise Flycatcher (Terpsiphone paradisi), Brown-headed Gull (Chroicocephalus brunnicephalus), Pied Kingfisher (Ceryle rudis), Mangrove Pitta (Pitta megarhyncha), Ruddy Kingfisher (Halcyon coromanda).
The best time for sundarban bird festival in the Sundarbans is during the winter months (November to February) when many migratory birds visit the region. Some of the popular birdwatching spots in the Sundarbans include the Sajnekhali Bird Sanctuary, Dobanki Watchtower, and Sudhanyakhali Watchtower. It is important to book your birdwatching tour with Tourist Hub India, who can provide knowledgeable guides and ensure your safety during the tour. Visitors are also advised to bring their own binoculars, cameras, and bird guides to make the most of their birdwatching experience in the Sundarbans.
You will be also able to explore various amazing places of India throung our customised packages like North Sikkim Tour 2n/3d, Pelling Ravangla Gangtok tour from Bagdogra, Silk Route Package Tour, North East Tour Package, Leh Ladakh Package Tour, Dooars Package Tour, Andaman Package Tour,North East Package Tour,Kashmir Package Tour and many more with your friends and family.

SUNDARBAN BIRD WATCHING PACKAGE COST
| Packages | Duration | Rooms | Price |
| --- | --- | --- | --- |
| Sundarban tour 2n/3d | 2N/3D | STD/DELUXE/COTTAGE | 5500/6500/7500 |
| Sundarban tour 1n/2d | 1N/2D | STD/DELUXE/COTTAGE | 4000/5000/6000 |
| Sundarban Wildlife Photography Tour | 4N/5D | STD/DELUXE/COTTAGE | 12000 |
| Sundarban Houseboat Tour | 2N/3D | DELUXE | 8500 |
| Sundarban Day Tour | 1 DAY | Ex-Gadhkhali/Ex-Kolkata | 3500/5000 |
Our Sundarban Bird watching tour cost starts from Rs. 7500/- which include Deluxe Rooms at our own resort. We also provide the Deluxe Room and Cottage with more facilities and other amenities in our package.

We have different kinds of accommodations at our resort. It depends upon your budget and package price. We have AC and Non AC Deluxe Cottage, Deluxe Rooms as well as Standard Room facility for our tourists. We have neat and clean boat for this Sundarban birding Trip covering various amazing places to explore at Sundarban National Park.

We also offer customized Private Sundarban Bird watching Trip for our guests and their families with their own requirements. We offer the best package cost which depends on your selection of resort, hotels and room categories. We provide customized trips for our guests depending upon your requirements. We also offer high quality of Sundarban birding tour with Star Category Hotels which have all sort of modern facilities and amenities including swimming pools.

We also provide luxary Sundarban brid watching tour from Kolkata with a reasonal price and also provide the customise package.

SUNDARBAN BIRD WATCHING TOUR ITINERARY
When we are talking about Sundarban, the first thing that springs to our mind is the spectacular Royal Bengal Tiger - The Pride of Sundarban. The opportunity to see this magnificent animal in its natural habitat is the most prized things during any Sundarban birding tour from kolkata. Sighting of a tiger during the cruising through the narrow channels is the most expected things to happen and if you are lucky enough, you can behold his majestic appearance with a trembling growl at any moment. So be vigilant and ready to have a glimpse of the King of the Jungle during your Sundarban Safari.
Apart from Royal Bengal Tiger you can also see a wide variety of birds and reptiles in its natural habitat like - Jungle Cat, Estuarine Crocodiles, Fishing Cat, Spotted Deer, Chital Deer, Brown Winged Kingfisher, The Brahminy Kite, Leopard cat, Rhesus Macaque, Wild Boar, Indian Grey Mongoose, Fox, Common Otter, Water Monitor lizards, Flying Fox, Dolphins, Gangetic Dolphins, King Cobra, Banded Krait, The Common Cobra, Russells Viper, Chequered Kil-Back, Python, Green Whip Snake etc. So, let's start your Sundarban bird watching tour with Tourist Hub India and follow the below Package Itinerary.

After a long time the day has arrived for your much awaited Sundarban Bird Watching Trip. A long preparation, shopping, bag packing and reaching to the pickup point are something really exciting that happened every time we set out for a tour, and bird watching Trip to Sundarban is of no exception.

For your Birding trip, you will be picked up from Kolkata, Board on your designated Car exclusively assigned for your way to Sundarban. We will proceed through Basanti Highway which is a decent road made with concrete. The quality of the road is really commendable and it is so smooth that you will fell like gliding through any expressway.

It is almost 3 hrs drive from Kolkata to Godkhali Ferry Ghat (almost 83km). The journey is spectacular especially when you began to feel that at last you are FREE. Free from either those 4 times cooking, kids, school, home tuitions, projects, studies, marks, extra classes or from office meetings, projects, reports, MIS data, leads, PPT presentations, delivery, output, month end pressure and deadlines. At least the next 3 days is yours and nobody can snatch those precious 3 days from your life. You are all set to live life.

During your 3 hrs journey in car if you feel sleepy watching fields full with paddy or vegetables, brick fields, cannels and life of people - simple yet unadulterated happiness, once of a sudden you will find yourself in Godkhali Jetty Ghat. Wake up, take a deep breath and unload your luggage as you will be heading towards your boat which will carry you your final destination - Sundarban.

Our dedicated personal will help you to board the boat and always take extra care for aged, women and children. Your luggage and belongings will be carried up the boat with utmost care. Grab a seat for better view as the boat starts to sail. The chill wind will blow your hair and gentle kiss of Sun will welcome you for the next 1 and half hour journey towards your next destination - Gosaba Island.

You will cruise gently through the channels of the rivers. As the time passes, you will encounter with the mangroves for the first time. Yes, mangroves the trees that only can be seen in the coastal area of Bengal, especially in Sundarban. As you sail closely the river bank, you may see groups of macaco busy having their feast, spotted deer grazing happily in distance, wild boars, barking deer, innumerable birds and if lucky enough, the tiger also which is a prized occasion in Sundarban.

Then you reach Pakhiralay Island - your next destination. On reaching sanitize your hands and you will be handed over the keys of your room with warm welcome. Get fresh, take a shower and rush to the banquette - after all you must be hungry with long-long 4 to 5 hrs journey. In our resort, lunch will be served hot. Enjoy the delicious meals in buffet and later roam around the resort. It's time to explore the resort, its ambience and surroundings.

Then with the advent of evening we would request every traveller to behold the unparallel beauty of setting Sun over the rivers in Sundarban. It's wonderful and peace our mind. Just sit alone by the bank of the river and see the Sun setting in horizon - it will be one of the unforgettable natural phenomenons in your life.

Get back to resort. Enjoy your evening tea with super hot crunchy snacks. Soon after you will be acquainted with the group of Folk singers, mainly the local performers. They will perform various folk songs, popular Baul songs and some time Pala Gaan of Bon Bibi - the local goddesses of the native people of Sundarban. Rest of the time is yours. Enjoy it your own way as here is nobody today to rule or bossing you. Enjoy, sing, dance, gossip, drink, play - whatever you like. By the 9pm, have your dinner and take rest as you must be tired enough for the day long journey. So, Good Night for the first day of your Sundarban Bird watching trip.

Sundarbans, located in the delta region of the Bay of Bengal, is home to a diverse range of bird species. Here are some of the birds you can spot in sundarban bird festival:
Oriental Darter: Also known as the snakebird, the Oriental Darter is a unique bird that swims underwater to catch fish.
Brown Fish Owl: This nocturnal bird can be spotted during daytime as well, perched on branches along the riverbanks, waiting for prey.
White-Bellied Sea Eagle: This majestic bird of prey can be seen soaring above the water bodies, looking for fish to hunt.
Lesser Adjutant: The Lesser Adjutant is a large wading bird that can be found in the marshy areas of Sundarbans.
Pied Kingfisher: This small bird can be seen hovering over water bodies, before diving down to catch fish.
Black-Capped Kingfisher: This beautiful bird can be found in the mangrove forests and wetlands of Sundarbans.
Pallas's Fish Eagle: This rare bird of prey can be spotted in the deeper parts of the Sundarbans, near the Bay of Bengal.
Osprey: The Osprey is a fish-eating bird of prey that can be seen hovering over the water, before diving down to catch fish. These are just a few examples of the many bird species that can be found in Sundarbans. A birdwatching trip to Sundarbans can be a rewarding experience for any bird enthusiast.



Stay at Dayapur Resort
Trip time: 8am - 4.30pm
Welcome Drinks - Green Coconut / Lemon Water / Sarbath
Breakfast - Hing Kachuri/Puri, Chana Masala / Bread Sandwich, Juice / Oranges, Banana, Sweet, Tea/Coffee
Lunch at Boat/Resort - Rice, Dal, Bhaja, 1 Veg Curry, 1 Non Veg Dish (Vetkey Mashallah / Paturi), Salad, Chutney, Papad.
Evening Snacks - Veg Pakora / Chowmin, Tea/Coffee
Dinner - Rice/Roti, Dal Fry, 1 Veg Dish, 1 Non Veg Dish (Chicken), Salad, Papad, Dessert


The Sundarban Jungle Safari usually involves a boat ride through the mangrove forests, with stops at different points of interest. Visitors can observe wildlife in their natural habitat, take a guided tour of the forest, and learn about the local culture and traditions of the Sundarbans.
Some of the popular spots to visit during the Sundarban Jungle Safari include the Sajnekhali Wildlife Sanctuary, Dobanki Watchtower, and the Sundarbans Tiger Reserve. Visitors can also take a tour of the local fishing villages and experience the unique lifestyle of the Sundarbans.
These are all species of birds found in India. Here is some information about each of them:
Spot-billed pelican: This is a large waterbird found in India, with a distinctive pink and yellow bill. They are usually found near rivers and lakes, and feed on fish.
Great White Egrets: These are large, white herons with long, pointed bills. They are found in a variety of wetland habitats, and feed on fish, frogs, and other small animals.
Indian cormorant or Indian shag: This is a black waterbird found in India, with a long, hooked bill. They are found near rivers, lakes, and other wetlands, and feed on fish.
Seagulls: There are several species of gulls found in India, including the black-headed gull, the brown-headed gull, and the lesser black-backed gull. They are found near the coast and other bodies of water, and feed on fish, insects, and other small animals.
Common Kingfisher: This is a small, brightly colored bird found near water. They feed primarily on fish, and are known for their distinctive hunting technique of diving headfirst into the water to catch their prey.
Peregrine Falcon: This is a large bird of prey found in India, with a wingspan of up to 1 meter. They are known for their incredible speed and agility, and are one of the fastest birds in the world.
Northern Pintail: This is a species of duck found in India, with a distinctive long, pointed tail. They are found near wetlands and other bodies of water, and feed on plants and small animals.
Whistling duck: This is another species of duck found in India, known for their distinctive whistling calls. They are found near wetlands and other bodies of water, and feed on plants and small animals..


Stay at Resort/Hotel
Trip time: 8am - 4.30pm
Breakfast - Luchi, Cholar Dal, Boiled Egg, Sweets, Tea/Coffee
Lunch - Rice, Dal, Bhaja, 1 Veg Curry, 1 Non Veg Curry (Chingri Malaikari), Salad, Chutney, Papad
Evening Snacks - Chicken Pakora (Veg Pakora For Vegetarians), Tea/Coffee
Dinner - Rice / Roti, Dal Fry, 1 Veg Dish, 1 Non Veg Dish (Chicken), Salad, Papad, Dessert.


This is the final or 3rd Day of your Sundarban Package. The final day of your Birth Watching tour to Sundarban is kept for exploring the local culture of Sunderban. Walk around the villages, explore the cultivation of paddy or local crops, interact with the peoples, collect souvenirs from the local shops and of course try their jungle honey. Listen some folk songs and thrilling stories of their interaction with Royal Bengal Tiger.

Get back to the resort at earliest, pack your bags and hop on to the boat for your return journey to Kolkata. Lunch will be served on the boat and you will be dropped back to the initial pick-up location. In this way your Sundarban Tour from Kolkata ends with a sack of memories and the experience that last for lifetime.


Packed lunch will be given during departure.

Arrival at Godkhali at 12:00 A.M.
Breakfast - Luchi, Alu Sabji, Boiled Egg, Sweets, Tea /Coffee
Lunch - Lunch Packet : Fried Rice, Chilly Chicken, (Chilli Paneer For Vegetarians), Salad (Packed With Napkin And Spoon).


SUNDARBAN BIRDING TOUR INCLUSION:
→ Accommodation in individual rooms/cottages as per the booking
→ All Meals - Breakfast (3 times), Lunch (4 times), Dinner (3 times)
→ Evening Tea and Snacks (Veg and Non Veg)
→ Evening Cultural Program
→ Boat For Jungle Safari
→ All Entry Fees
→ Pickup and Drop from Kolkata
→ Experience Sunderban Tour Guide


SUNDARBAN BIRD WATCHING TOUR EXCLUSION:
→ Things are not mentioned under Inclusions above
→ Audio System, Projector
→ All Porter Charges, Camera Charges
→ Any extra service consumed by the guest. (payable directly)

PLACES TO VISIT IN YOUR SUNDARBAN BIRD WATCHING TRIP
Here are some offbeat places that you must include in your Sundarban Tour
Sundarban National Park: is one of the major charms of the Sundarban Bird Festival. It is known as a Tiger reserve and biosphere reserve. Where you can have an impulse of the Royal Bengal Tiger and numerous other endangered animals like estuarine crocodiles and the famous endangered endemic waterbody terrapin (BataguBaskaka). All these tourist spots are included in our Sundarban Houseboat tour package itineray and can be customise by the travellers.

Sundarban Tiger Reserve is one of the first nine tiger reserves that was incepted during the 1973 Project Tiger scheme.

NetiDhopani Tower: a famous watchtower of Sundarban is 4 hours away from Sajnekhali. This tower can take up to 20 people at a time.

Jhingamari Watchtower: is one of the unknown treasures of Sundarbans. Located in the Basirhat range, it is one of the least visited places of Sundarban where you can enjoy the pure rural essence.

Bonnie Camp WatchTower a 50ft high watchtower of the Bonnie Camp. It is considered the highest watchtower of Sundarban. Here, you can have the best view of Sundarban.

Bhagabatpur Crocodile Park is the one and only crocodile park in West Bengal. Considered the most attractive Sundarban National Park by many, it is very attractive for tourists.

Burir Dabir is a famous watchtower that will drive you into a mangrove cage trail with the infamous view of Raimongal View Point.
WHICH IS THE BEST TIME TO TRAVEL SUNDARBAN?
Winter: October to March is the winter season in Bengal and the Best Time to Book a Sundarban Bird Watching Tour. The foggy and mystic winter in Sundarban is preferred by travelers most due to the pleasant weather. Travelling and cruising through the rivers and narrow creeks are most enjoyable with light warmth of Sun during winter. At this time wild animals come out of the dense forest to soak under the sun, increasing the chances to behold them and capturing some amazing wildlife photographs for the shutter buggers.

Summer: Summer is also one of the better seasons for Sundarban travel if you are comfortable with sun and heat. If not, then you can book your Sundarban bird watching Tour with AC Houseboat or AC Boat along with AC Resort and hotels. During morning, when temperature is less, wild animals can be seen grazing happily on the river bank or crossing the narrow creeks. With advancement of noon, the temperature rises and sometime it becomes unpleasant to roam around the Sundarban National Park or cruising around. So, it is advisable to stay inside your AC Boat or AC Cottage during day time. From afternoon, temperature drops down and then you can start your Sundarban Sightseeing Tour again.

Note: The night during summer in Sundarban is wonderful if you stay in the middle of the river with an anchored boat under clear sky full of twinkle stars and cool breeze. You can also plan for a Sundarban Day Trip at any point of time for celebrate your weekend.

Monsoon: Monsoon in Sundarban starts early July and continues till September. As Sundarban is river oriented destination, during Monsoon, rivers remain at full swell. Incessant rain, thunderstorm and sometimes tornado are common scenario in Sundarban during monsoon. Rivers in full brink sometime appear risky for boat safari and cruising.

However Monsoon in Sundarban has its own charm. It is the best opportunity for those looking for Leisure Travel in Sundarban. Imagine, staying in a boat anchored in the river bank or in the middle of the river and enjoying rain with a cup of hot tea or coffee listening to some old melodies is the top most things that you can experience in your life. Whoever has visited Sundarban in Monsoon, wants to experience it again and again. It's amazing. This is also the best time for Sundarban Photography tour.



BOATS AND RESORTS
All
Rooms And Cottage
Resort
Houseboat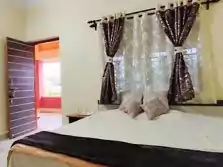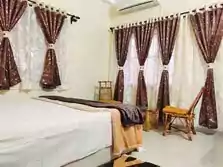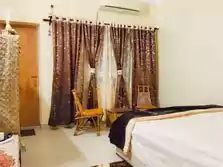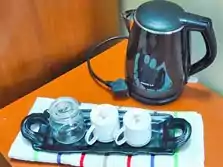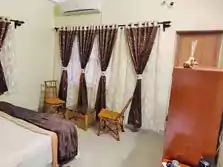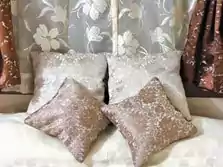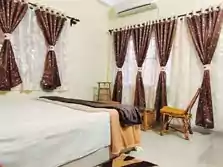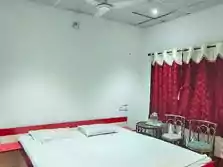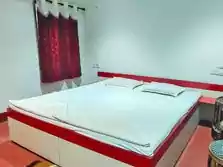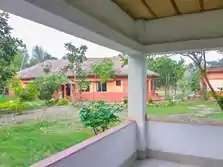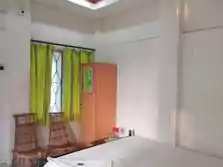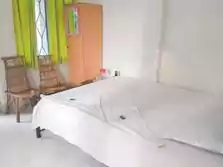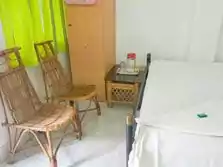 Standard Room
Tripple Bed/p>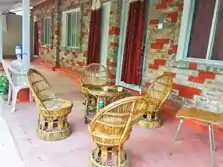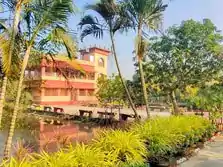 Resort At Sundarban
Dayapur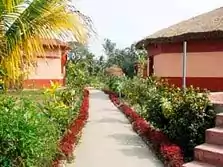 Resort At Sundarban
Dayapur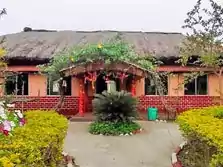 Resort At Sundarban
Dayapur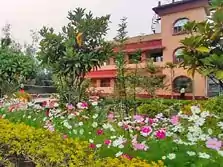 Resort At Sundarban
Dayapur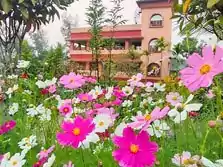 Resort At Sundarban
Dayapur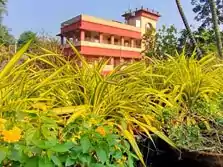 Resort At Sundarban
Dayapur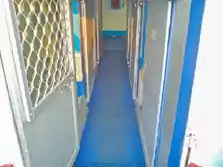 Sundarban Boat
Luxary Boat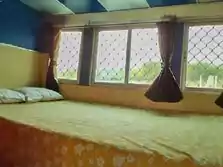 Sundarban Boat
Luxary Boat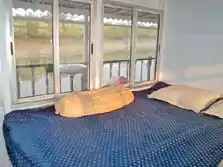 Luxary Houseboat
Luxary Boat
WHY YOU SHOULD BOOK SUNDARBAN BIRDING TOUR WITH TOURIST HUB INDIA?
More than words, we let our service speak for us. As a top most Sundarban Tour Operator from Kolakta, we have provided our esteemed clienteles an unmatched and the package cost. We believe in the utmost customer satisfaction and that is why we have different flexible and tailors made bird watching tour to sundarban and an easy online Sundarban Tour Booking System. As we are a trustedSundarban Travel Agency in Kolkata "Safety and Comfort" is the foundation of Tourist Hub India which has helped us two thrive in this competitive travel business. We have successfully completed lots of tours and have many happy guests since last five years. As a part of our amazing Sundarban birding tour, we provide :
→ The best accommodation facilities.
→ Delicious healthy breakfast, Lunch and Dinner
→ Complete tour management
→ Custom Sightseeing and Explore amazing places
→ 100% pocket friendly best Package Price
→ Experience Sundarban tourist guide
→ Doctor On Call on Trip
→ 100% Safety & Security
→ 24hours Power Backup
→ Best Sunderban tour itinerary
→ AC comfortable transportation, entertainment and celebration
→ 100% Covid Safety Guideline followed by Team

TIPS FOR SUNDARBAN BIRD WATCHING TOUR
→ Photo ID proof with two photo copy is mendatory for the Sundarban Family Tour.
→ Passport is mandatory for Foreign travelers with valid Indian Visa
→ Bring woolen clothes specialy for the trip in winter
→ Carry mobile charger, power bank, extra battery
→ Keep adequate amount cash for your own expenses if required
→ No ATM facility available in Sundarban. You can get it in Canning Town
→ Basic medicines for fever, cough, cold, stomach upset for your own safety
→ Carry snacks,dry fruits,drinking water which some times required during the trip

WHAT ARE THINGS TO AVOID IN YOUR SUNDARBAN BIRD WATCHING TRIP?
→ Don't throw plastics or Garbage in the river during the trip
→ Sound system or loud speakers are not allowed in jungle safari
→ Pets are not allow in the trip
→ Wild animals feeding is strictly prohibited in Sundarban
→ Wideography through drone is not allowed in your Trip
→ Without valid permit you are not allow to enter the Jungle
→ Liquor or Alcohol is strictly prohibited during Boat Safari


COVID 19 PRECAUTIONS TO FOLLOW DURING SUNDARBAN BIRD FESTIVAL TRIP :
→ We will provide Face Mask & Sanitizer for all tourists in the tour
→ Sanitization process maintained by our trained staff before check in and check out
→ Maintain daily basis sanitization for our boat
→ Sanitizer is also available in every room and restaurant
→ Transportation vehicle is also fully sanitized by our own staff


DIFFERENT TYPES OF SUNDARBANS PACKAGES THAT WE PROVIDE
BIRDWATCHING AT SUNDARBANS
SUNDARBAN BIRDWATCHING TOUR BOOKING AND CANCELLATION POLICY:
→ Package booking Would be Intimated through corporated emailm id.
→ Company Service Voucher Would be Issued to the Guest aginst the same.
→ 50% advance payment (100% for super peak time) is required to get the confirmation.
→ 100% Payment to be made before 3 days of Check In.
→ For any cancellation irrespective of no of days 15% charges will be levied.
→ 25% of the Package amount to be levied if cancelled between 20- 07 days before Check in.
→ 50% of the package amount to be levied If Cancelled between 07 – 03 days of Check in.
→ No Refund incase Of No show /Short Stay/or if Cancelled between 72 Hrs of Check in.
→ 100% cancellation Charge once Booking is made for Super Peak Season.
Sundarban Reviews
4.9
Stars Rating, out of
5
based on
173
Reviews
Rihit Agarwal

Jan 8, 2021

Extremely comfortable & fun trip it was & Tourist Hub India took good care of everything around especially the food they provided was incredible. Thank You so much for making me & my family so happy.

Animesh Biswas

Dec 18, 2020

Thankyou Tourist Hub India for this wonderful Sundarban trip. It was fun, comfortable & extremely adventurous . I recommend you guys to everyone around me. Thanks once again :).

Tithi Chatterjee

Jan 01, 2021

Whenever I planned to visit Kolkata, I made sure Sundarban was a part of it. Though this wasn't the first time, but I never enjoyed and explored Sundarban tour better than this time. The guides knew the territory like the back of their hand. Thanks to them, I managed to capture some excellent shots of the wildlife.

Souvik Biswas

Dec 25, 2020

I chose Tourist Hub India after one of my friends opted for their service Sundarban package tour and i'm glad. I chose them for my elderly parents and according to them, each member of the team was attentive from the begining from Kolkata to Sundarban tour. They took care of their parents and made sure they didn't feel uncomfortable and lifetime experience of Sundarban.

This was my first time in Sundarban trip from kolkata science city and I'm glad I chose Tourist Hub India. They were friendly and accepted all our requests. they even helped me to get the best view room in the resort.