Sudarban Hilsa Festival 2023 - Best Rate
2 Nights
3 Days

Pickup:
Science City

Drop:
Science City

Start From
5500.00/per person
ILISH UTSAV SUNDARBAN 2023 DATE
OUR SUNDARBAN HILSA FESTIVAL DATE 2023 ARE AS FOLLOWS:
| MONTH | DATE |
| --- | --- |
| JULY | 07/07/2023, 14/07/2023, 21/07/2023, 28/07/2023 |
| AUGUST | 04/08/2023, 11/08/2023, 18/08/2023, 25/08/2023 |
| SEPTEMBER | 01/09/2023, 08/09/2023, 15/09/2023, 22/09/2023. 29/09/2023 |

The Sundarban Hilsa Festival is an annual event held in West Bengal, India to celebrate the arrival of hilsa fish in the rivers of the Sundarbans delta. Hilsa fish, also known as ilish or hilsa herring, is considered a delicacy in Bengali cuisine and is highly prized for its distinctive flavor.
Tourist Hub India offer different Sundarban Package Tour from Kolkata"> as a fixed departure manner in every weekend.
The
Ilish Utsav Sundarban
is typically held during the months of August and September, which coincide with the peak hilsa fishing season in the region. It features a variety of cultural events, including folk music and dance performances, as well as food stalls offering a range of hilsa-based dishes such as hilsa paturi, hilsa curry, and smoked hilsa. The festival is also aimed at promoting sustainable fishing practices and raising awareness about the need to protect the fragile ecosystem of the Sundarbans delta, which is home to a wide variety of flora and fauna, including the Bengal tiger, saltwater crocodile, and various species of birds and fish.
You will be also able to explore various amazing places of India throung our customised packages like North Sikkim Tour 2n/3d, Pelling Ravangla Gangtok tour from Bagdogra,Sundarban 2N/3d Tour, Silk Route Package Tour, North East Tour Package, Leh Ladakh Package Tour, Dooars Package Tour, Andaman Package Tour, North East Package Tour, Kashmir Package Tour and many more with your friends and family.
SUNDARBAN HILSA FESTIVAL TOUR COST
The ilish utsav sundarban tour cost is one of the famous and special tours in the Tourist Hub India. And, whether booking a tour, the thought of money always crossed all of your minds. But, the cost of our Sudarban Hilsa Festival packages will surprise you! With the well-customized & affordable price starting with Rs. 5000/-, we promise to offer you the luxurious hotels and services. However, the exact price of this ilish utsav sundarban from kolkata will depend on the following factors-
● Itinerary you'll choose
● Luxury you'll be comfortable
● Vehicles you'll prefer
● Activities you'll do
● Duration of your tour
● Several guests.

| Packages | Duration | Rooms | Price |
| --- | --- | --- | --- |
| Sundarban tour 2n/3d | 2N/3D | STD/DELUXE/COTTAGE | 5500/6500/7500 |
| Sundarban tour 1n/2d | 1N/2D | STD/DELUXE/COTTAGE | 4000/5000/6000 |
| Sundarban Wildlife Photography Tour | 4N/5D | STD/DELUXE/COTTAGE | 12000 |
| Sundarban Houseboat Tour | 2N/3D | DELUXE | 8500 |
| Sundarban Day Tour | 1 DAY | Ex-Gadhkhali/Ex-Kolkata | 3500/5000 |
We have differnt kinds of accomodation at our resort. It is depend upon your choice of accomodation as we have AC and Non AC Deluxe cottage, Deluxe room as well as standard room faciliy for our tourists. We have high boat for pick and drop as well as for this wild life trip in Sundarban which we are covering various amazing places to explore at Sundarban National Park.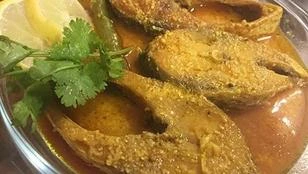 Sudarban Hilsa Festival Tour Plan 2023
To ensure your comfort and needs we planned the best itinerary of our Sundarban Hilsa festival trip itinerary, we promise you that this trip will remain one of your best moments of life. So, let's have a glimpse-
The first day of your Sudarban Hilsa Festival from Kolkata will begin from our pick up location science city/Esplande. With our sanitized AC Bus/Tempo traveller/Car you'll reach forward to the Godkhali Ferry Ghat which is also called 'Gateway of Sundarbans'. Thereafter, with our Luxury boat, you'll reach resort which is located at dayapur Island.

AT the time of your boat journey towards Sundarbans, you'll be refreshed with our served cold beverages and refreshments with a stroke of cool breeze.

After a couple of hours you'll reach your Sundarban resort at Jamespore(also called Dayapur)and here, you'll replenish yourself from the stress of the journey with fresh beverages offered by us. And after settling up and having your delicious lunch at the hotel you'll have leisure time for one hour and ready to leave for sunset cruise in evening. After coming back from your evening cruise you'll wash up and the resort's host will save you some refreshing evening snacks with your chosen beverages or tea/coffee and also with an unique cultural program with local artist at our resort. In this cultural programe you'll have a taste of the Sundarban people's culture with some traditional folk dances and musicians.
After all of these fun activities, you'll have your lip-smacking dinner and get to sleep with the excitement of your next day's journey.

Stay at Dayapur Resort
Trip time: 8am - 4.30pm
Welcome Drinks
Breakfast - Hing Kachuri/Puri, Chana Masala, Banana, Sweet, Tea/Coffee
Lunch At Boat/Resort - Rice,Dal,Bhaja, 1 Veg Curry, 2 non.Veg Dish(Vetkey Mashallah, Hilsa Paturi), Salad,Chutney,Papad.
Evening Snacks - Veg Pakora / Chowmin, Tea/Coffee
Dinner - Rice/Roti,Dal Fry,1 Veg. Dish , 2 Non.Veg Dish(Chicken/Fish),Salad, Papad,Dessert

The next day Sun will wake you up with its mesmerizing view from your hotel room. The warmth of the morning Tea/Coffee will give you more excitement for today's journey. After freshening up you'll have a flavorful breakfast on your luxurious cruise with the cool breeze of the rivers. This day will the memorable one as you're going to have your Jungle Safari today in your Sudarban Hilsa Festival 2023by passing through the following places.

Sajnekhali Watch Tower is the perfect place to witness beautiful birds.
Mangrove Interpretation Centre, we'll stop here to gather some vital information about this world-class place.
Banbib Varani takes the blessing of the tiger god of Sundarban.
Dobanki Khal is one of the famous Khal located near Bangladesh.
Phirkhali is the small village of Sundarban located in Bishnupur.
Sudhanyakhali WatchTower, 43 K.M away from canning is one of the best watchtowers in Sundar to witness the Royal Bengal Tiger with a panoramic view of the dense forests.
Panchamukhi is the confluence of five rivers, Padma, Meghna, Bhairab, Madhumati & Hooghly which faces S also called the 'Five Rivers Junction'.
ChoragacKhaliali is one of the most visited villages of Sundarban.
Sundarkhalis is a locality near Nepal with heavenly views.
Gazikhali, the wide tranquil gardens.
Dobanki Canopy Walks, 20ft tall & 496M long canopy walk from the Dobanki Watchtower which protects travellers from wild animals. Also, this walkway offers a beautiful view of the Sundarban Tiger Reserve Forests.

Here is some information you must follow to have a Safe Jungle Safari:
→ Follow the instructions of your tourist guide who is give you the proper guidance in your Sudarban Hilsa Festival Tour 2023.
→ The Jungle Safari is avoided from 8:30 a.m to 4:00 p.m.
→ You must not go inside the forest after 6:30 p.m.

After this wandering journey in the 'Indian Amazon', you'll refresh yourself with your evening coffee and then you're free to enjoy the ambience of your accommodation on your own. At Night after having the last dinner on this journey, you'll have a comfortable sleep.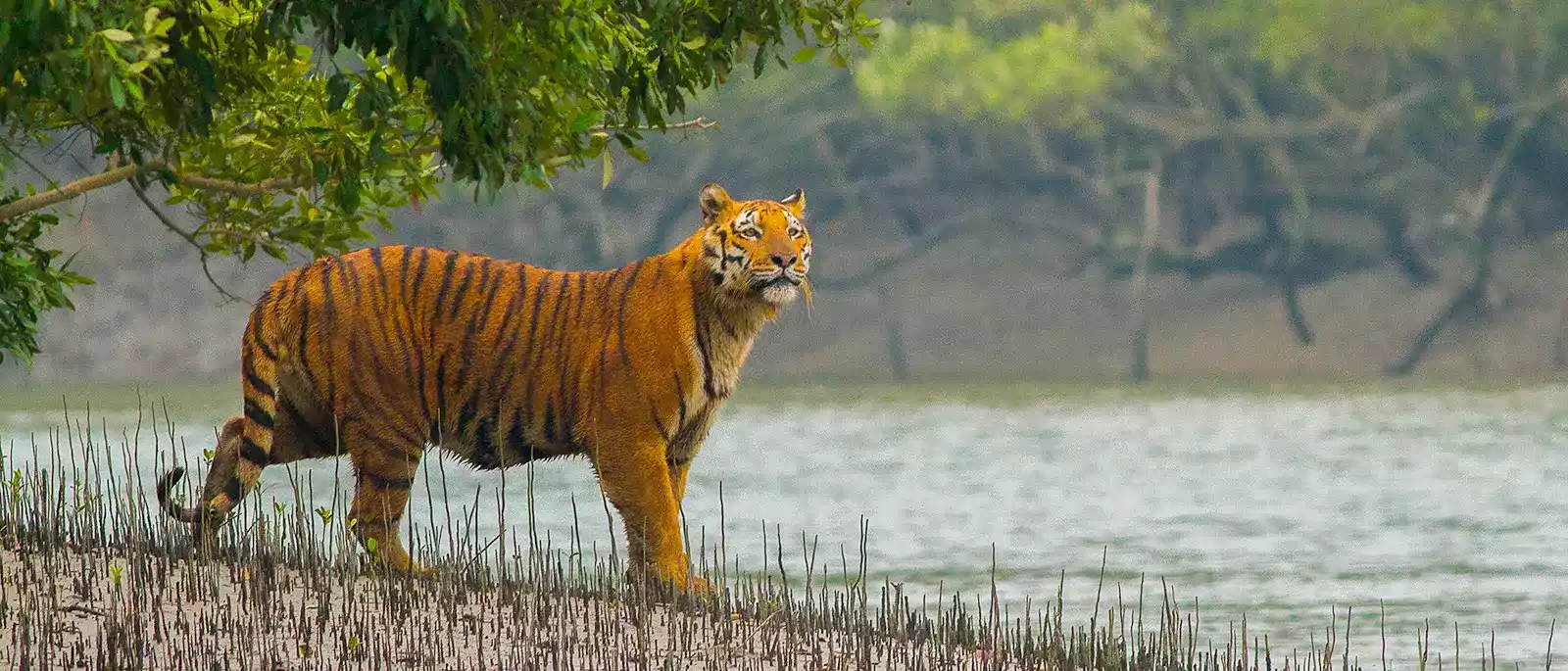 Stay at Resort/Hotel
Trip time: 8am - 4.30pm
Breakfast - Luchi, Cholar Dal, Boiled Egg, Sweets, Tea/Coffee
Lunch - Rice,Dal,Bhaja, 1 Veg Curry, 2 non veg (Hilsa fry, Chingri Malaikari), Salad, Chutney,Papad
Evening Snacks - Chicken Pakora , (Veg Pakora For Vegetarians) Tea/Coffee
Dinner - Rice/Roti,Dal Fry,1 Veg. Dish , 2 Non.Veg Dish(Chicken/mutton),Salad, Papad,Dessert.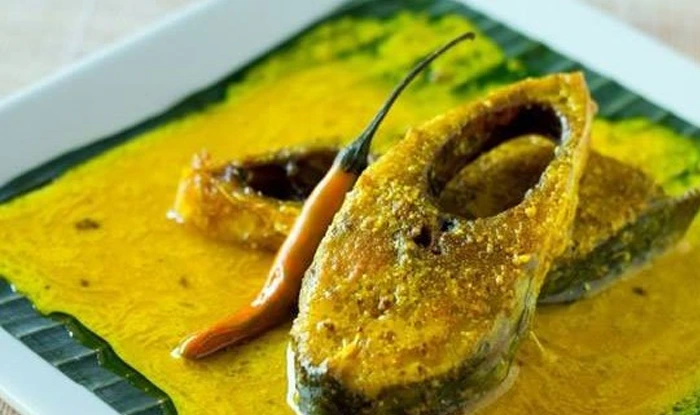 The last of your journey will be inaugurated by the rising sun of the morning! We'll make sure to make your last day a memorable one. Hear eater, having your appealing breakfast you'll be reaching each of your thrilling last day of your Sudarban Hilsa Festival Tour. This final day is specially planned for you to explore the sundarban jungle near about 2 amd half hours boat ride and reach Godkhali Jetty ghat at 12:30 , where we'll provide your packed lunches. You'll have your lunch on the mesmerizing sight of your boat. After some hours we'll reach your initial location safely. That will be a journey for us!

Packed lunch will be given during departure.

Arrival at Godkhali at 12:30 A.M., hence commencement of your Sundarban Hilsa Festival Trip with lovely memories and pictures of the wild and the happy times.
Breakfast - Luchi, Alu Sabji, Boiled Egg, Sweets, Tea /Coffee
Lunch - Lunch Packet : Fried Rice ,Chilly Chicken, (Chilli Paneer For Vegetarians), Salad,(Packed With Napkin And Spoon).

ILISH UTSAV SUNDARBAN TOUR INCLUSION:
→ As per booking, accommodation of choice of room/ hotel.
→ Meals of all time: Breakfast, Lunch, Evening Snacks & Dinner.
→ Necessary entry fees including Guides fees.
→ Jungle Safari within the Boat
→ Pickup & Drop Up from Kolkata
→ Well-Experienced & attentive Tour Guide
SUNDARBAN HILSA FESTIVAL TOUR 2023 EXCLUSIONS:
→ The things not mentioned in the inclusion section
→ Extra Services (directly payable)
→ G.S.T
→ All porter Charges
→ Medical Services
→ Camera Charges
→ Permission of any Audio System or Projector.
→ Insurance for Travelling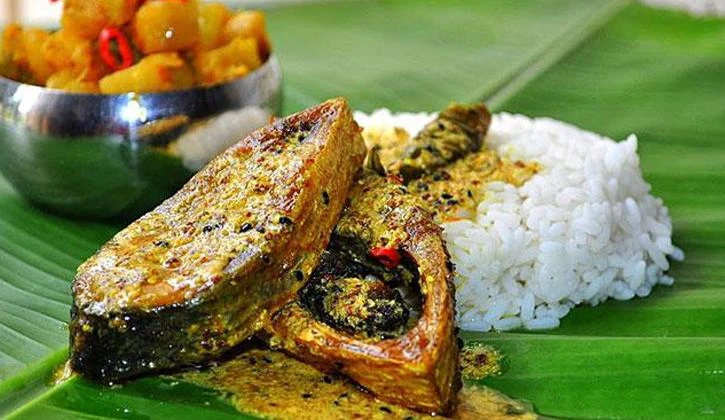 PLACES TO VISIT IN SUNDARBAN HILSA FESTIVAL
Here are some offbeat places that you must include in your Sudarban Hilsa Festival
Sundarban National Park: is one of the major charms of the ilish utsav sundarban 2023. It is known as a Tiger reserve and biosphere reserve. Where you can have an impulse of the Royal Bengal Tiger and numerous other endangered animals like estuarine crocodiles and the famous endangered endemic waterbody terrapin (BataguBaskaka). All these tourist spots are included in our Sundarban Houseboat tour package itineray and can be customise by the travellers.

Sundarban Tiger Reserve is one of the first nine tiger reserves that was incepted during the 1973 Project Tiger scheme. This is one of the main attraction of your ilish utsav sundarban 2023.

NetiDhopani Tower: a famous watchtower of Sundarban is 4 hours away from Sajnekhali. This tower can take up to 20 people at a time.

Jhingamari Watchtower: is one of the unknown treasures of Sundarbans. Located in the Basirhat range, it is one of the least visited places of Sundarban where you can enjoy the pure rural essence.

Bonnie Camp WatchTower a 50ft high watchtower of the Bonnie Camp. It is considered the highest watchtower of Sundarban. Here, you can have the best view of Sundarban.

Bhagabatpur Crocodile Park is the one and only crocodile park in West Bengal. Considered the most attractive Sundarban National Park by many, it is very attractive for tourists.

Burir Dabir is a famous watchtower that will drive you into a mangrove cage trail with the infamous view of Raimongal View Point.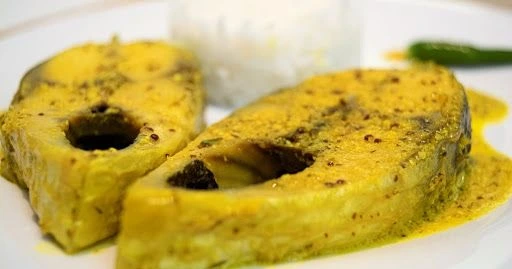 Boat and Resort
All
Rooms And Cottage
Resort
Houseboat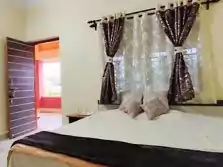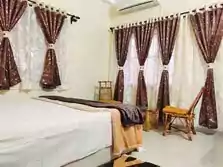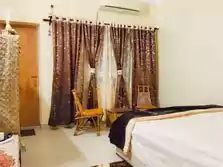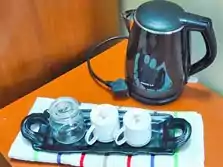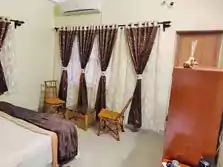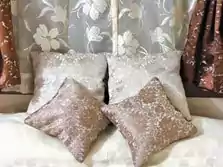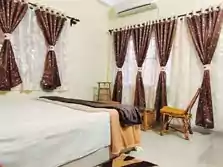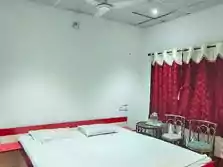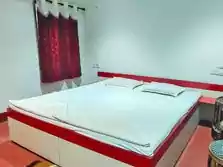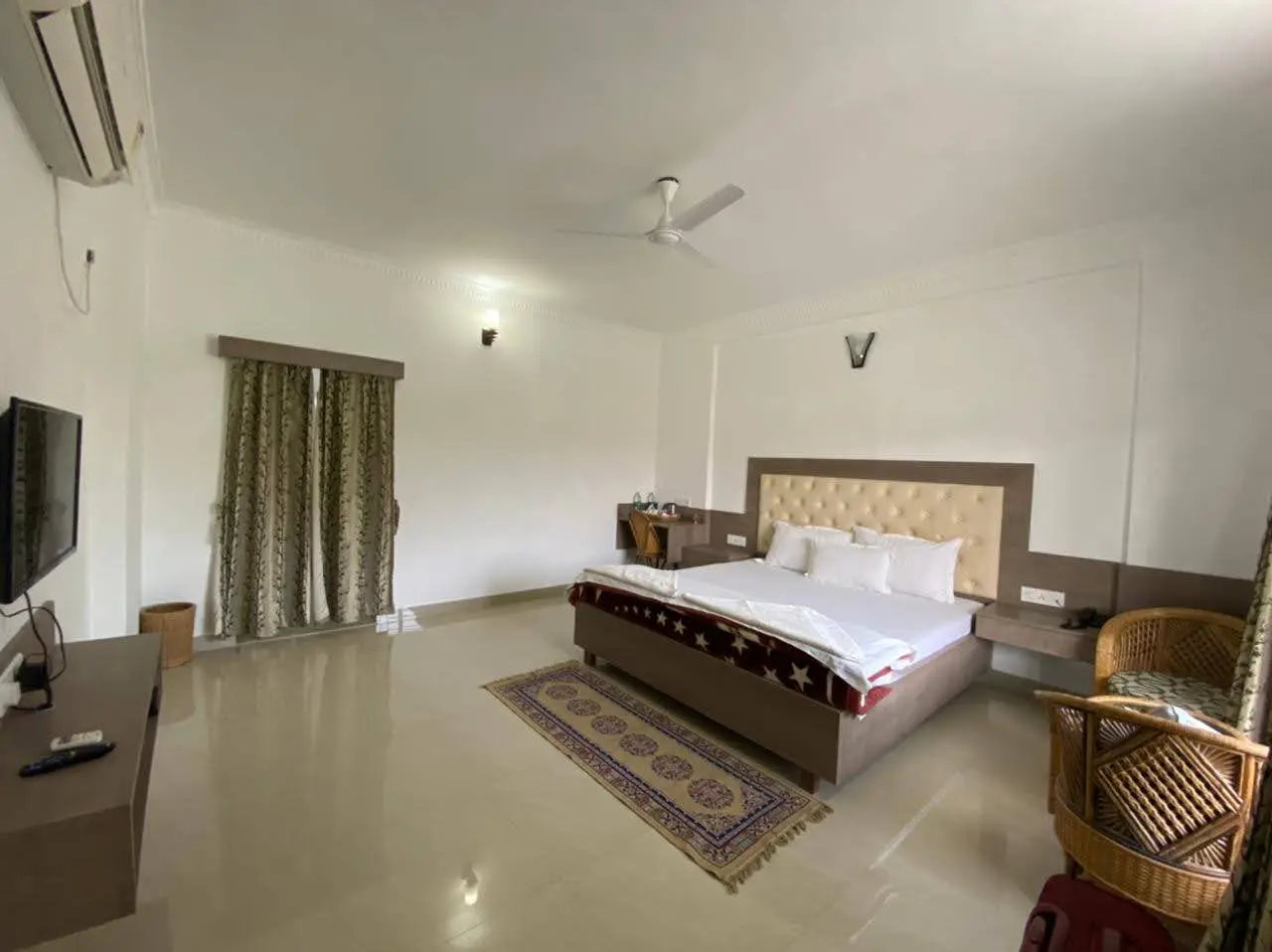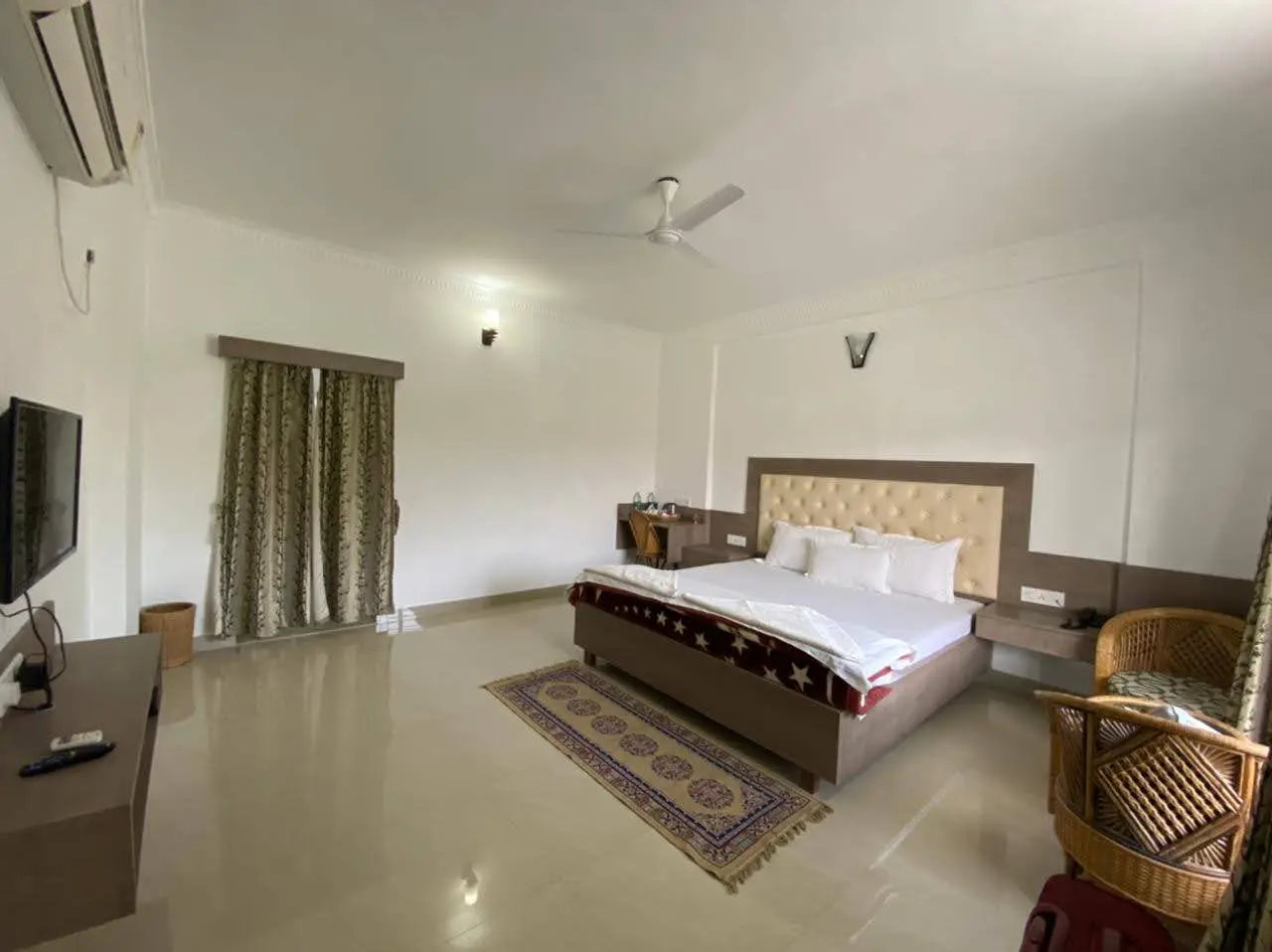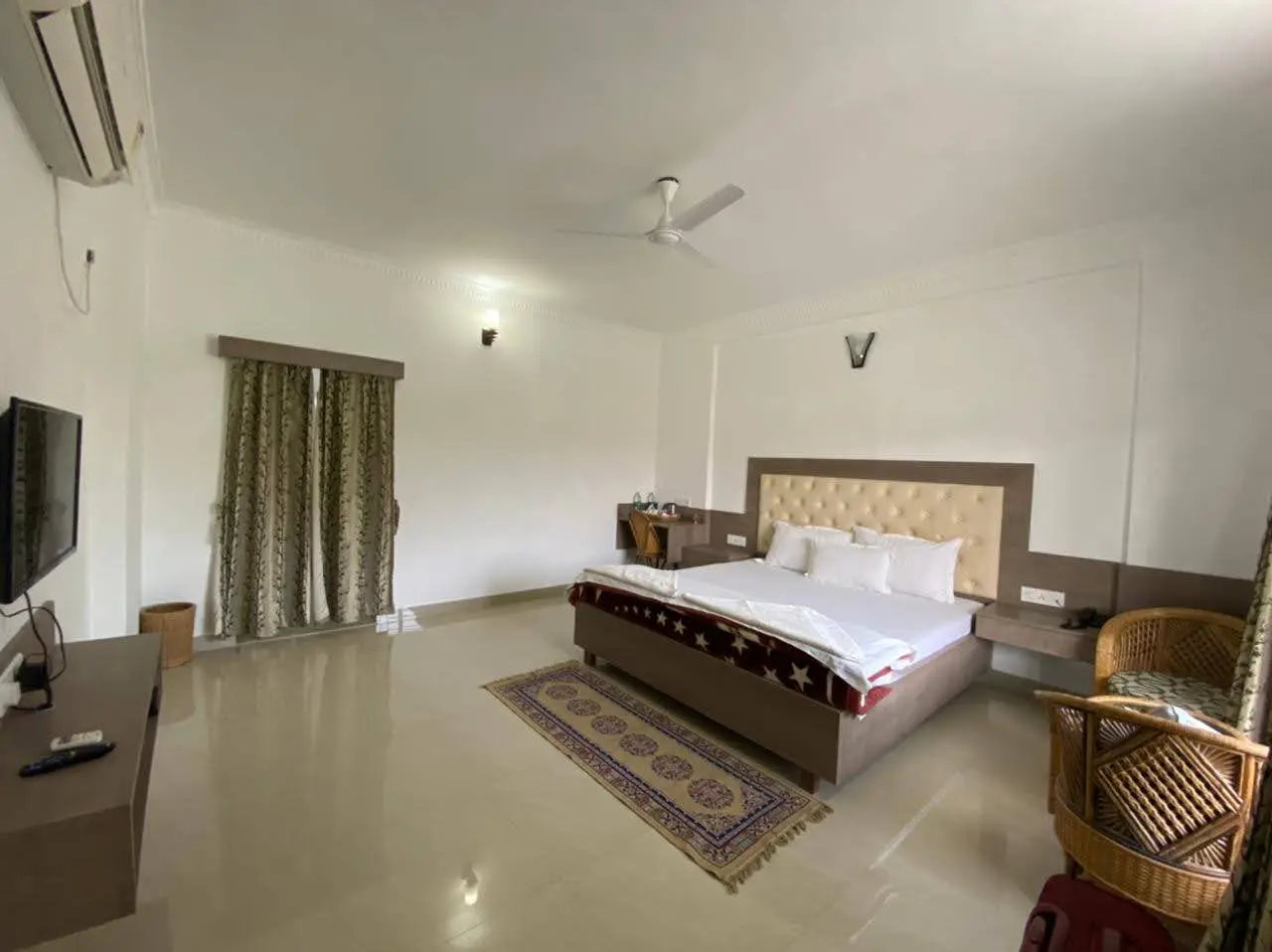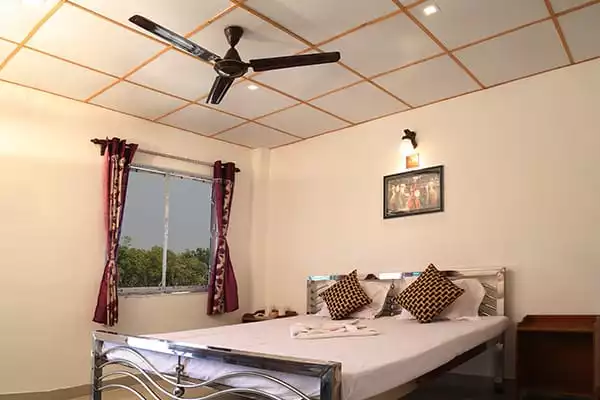 Residency Resort
Tripple Bed/p>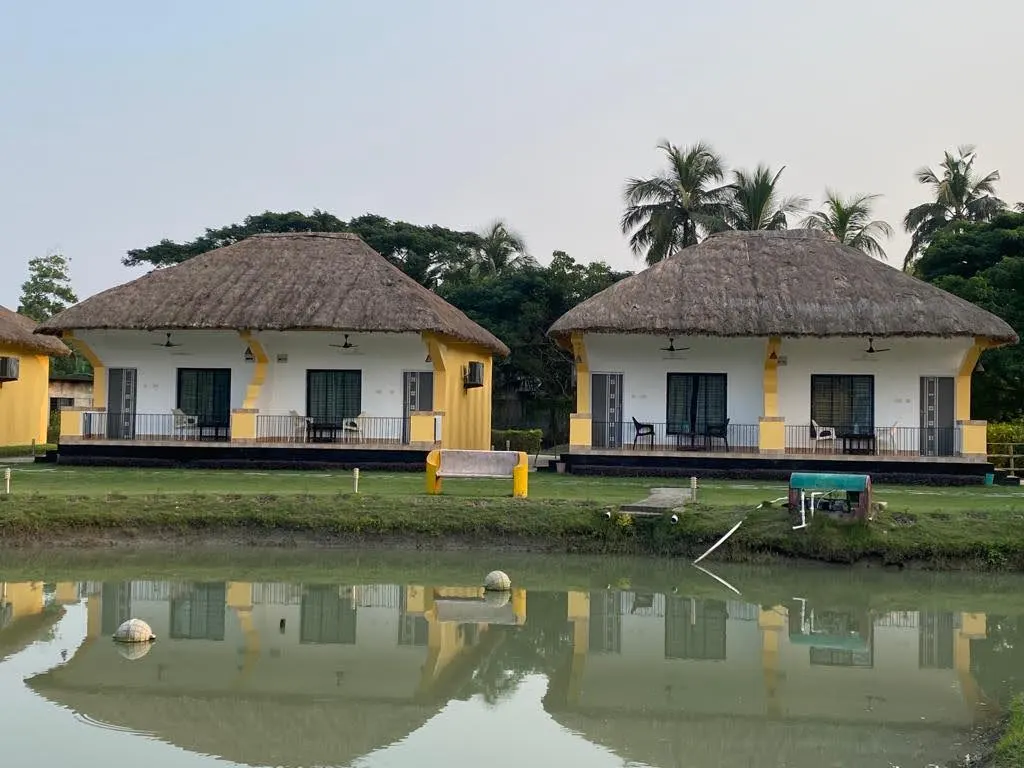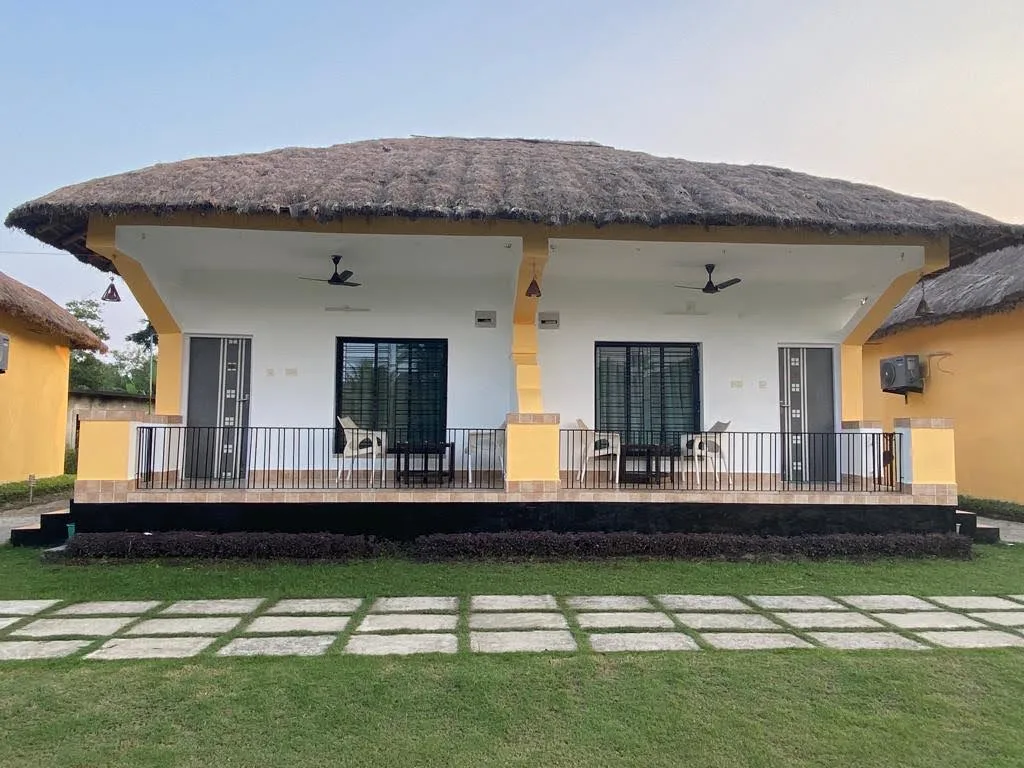 Resort At Sundarban
Dayapur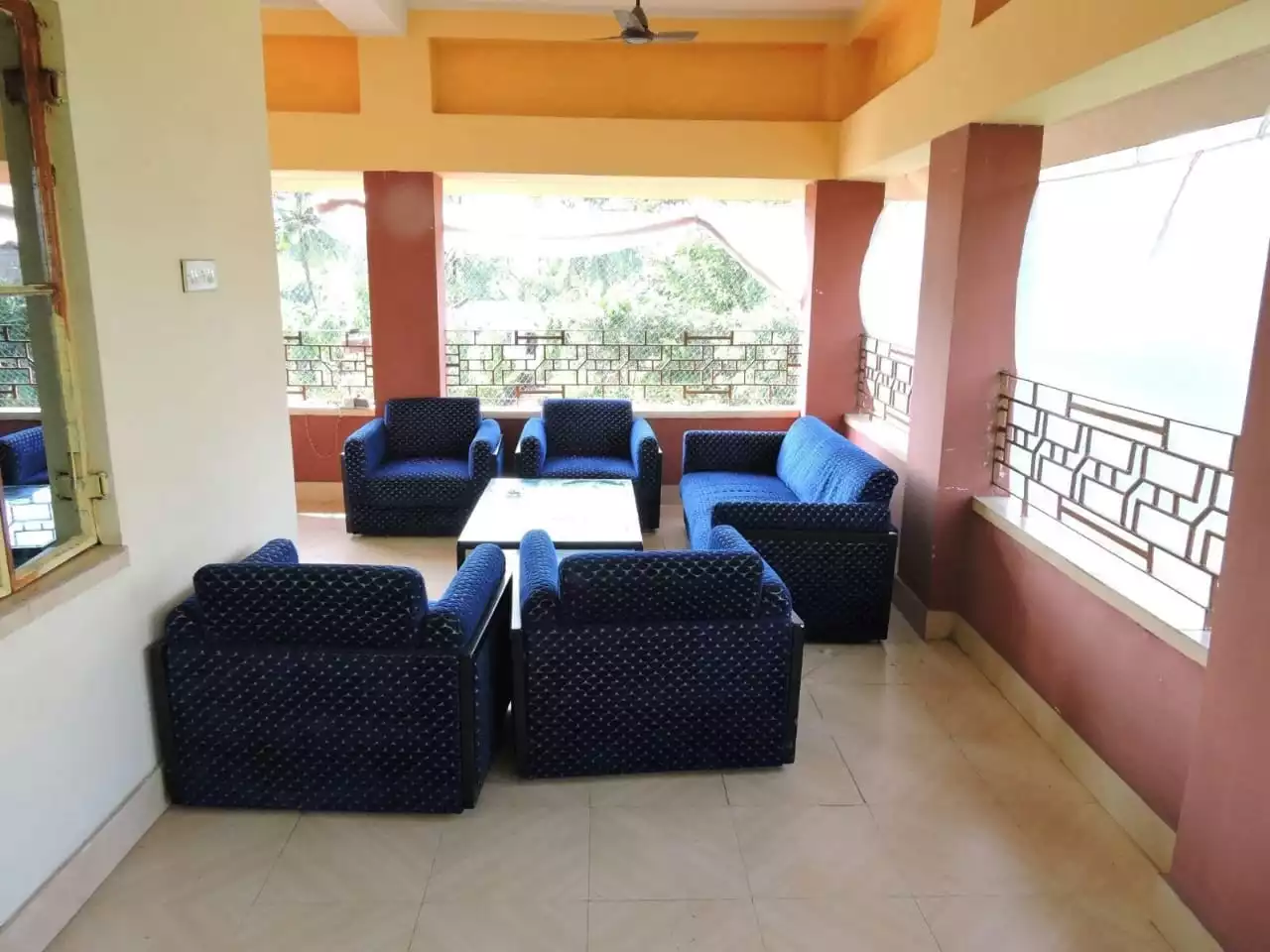 Resort At Sundarban
Dayapur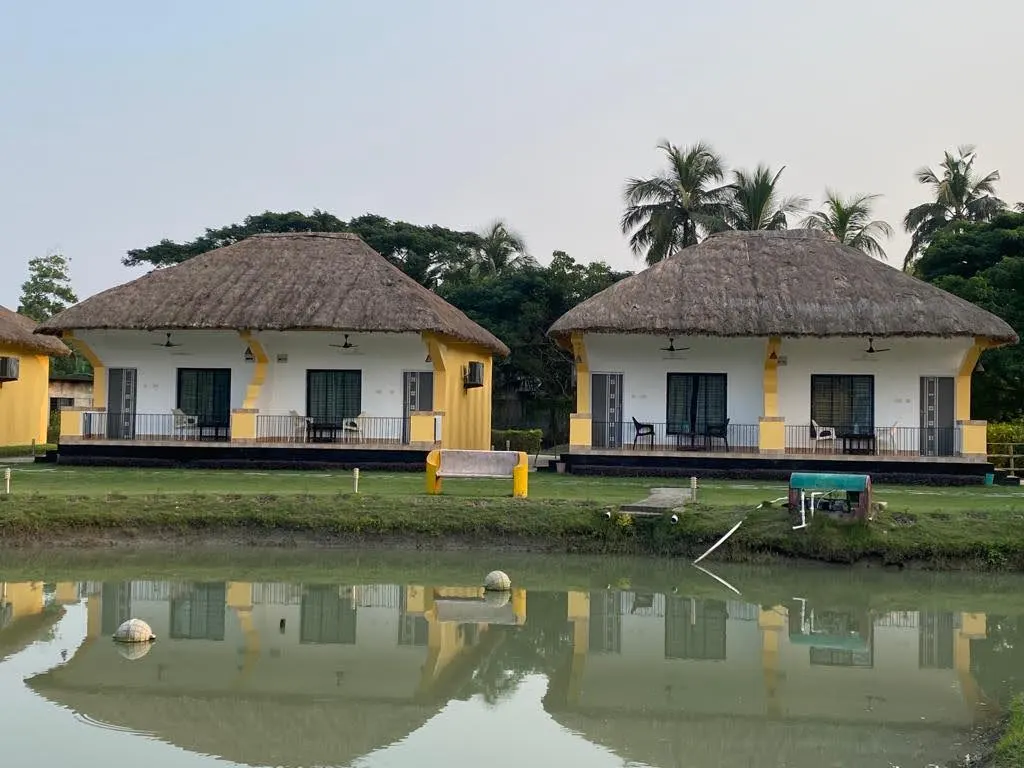 Resort At Sundarban
Dayapur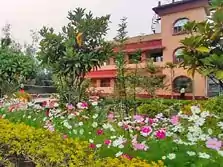 Resort At Sundarban
Dayapur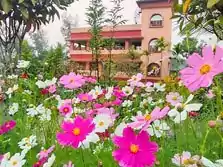 Resort At Sundarban
Dayapur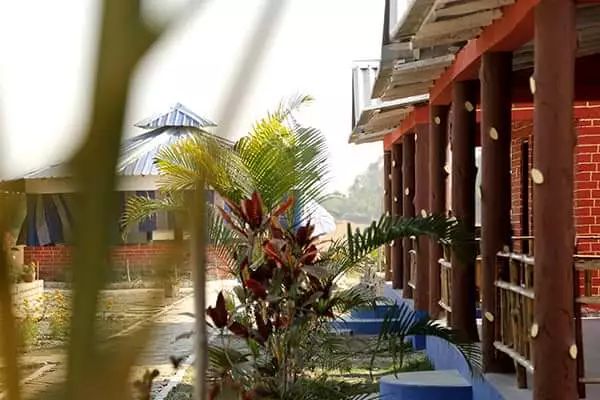 Resort At Sundarban
Dayapur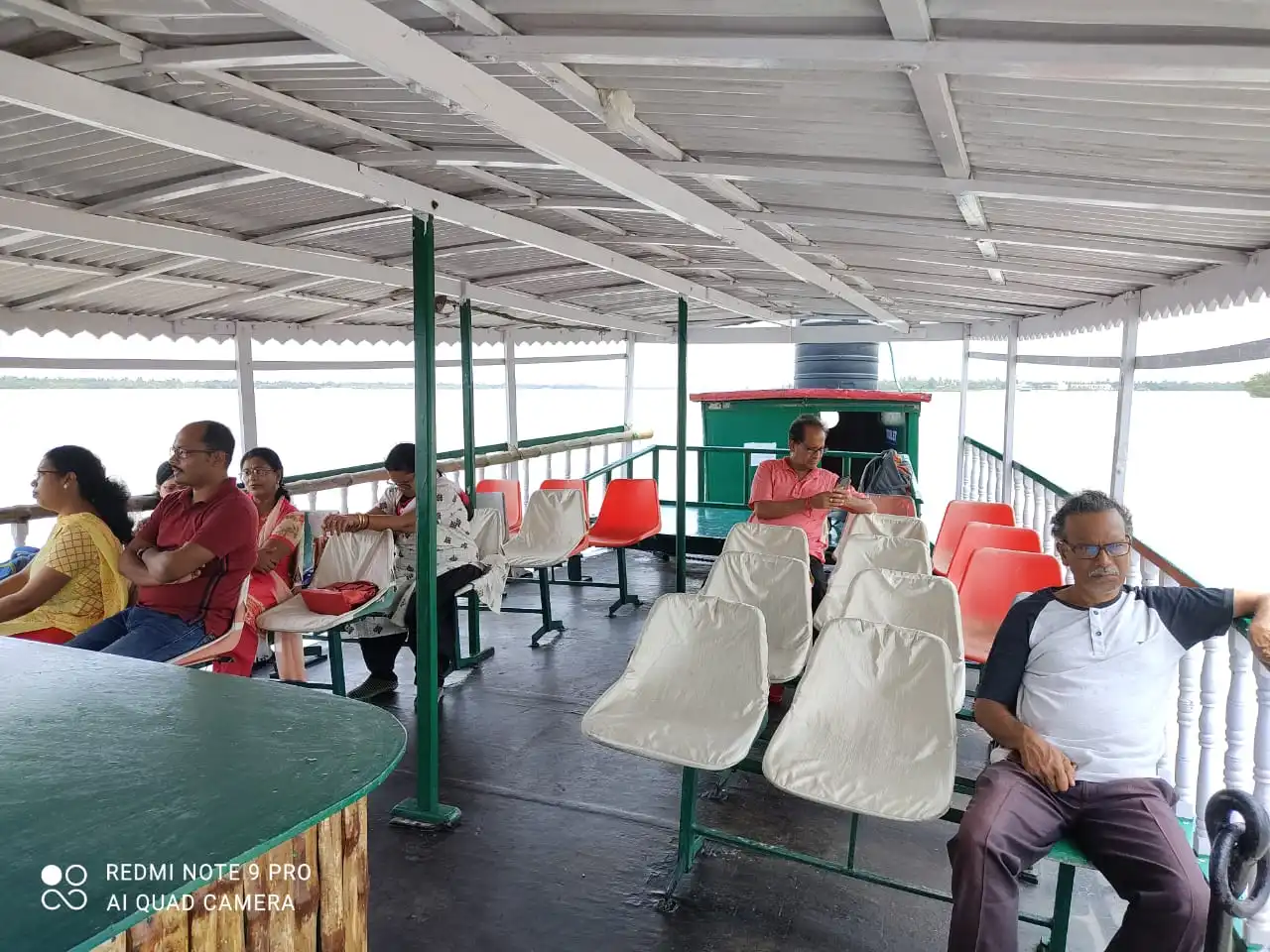 Sundarban Boat
Luxary Boat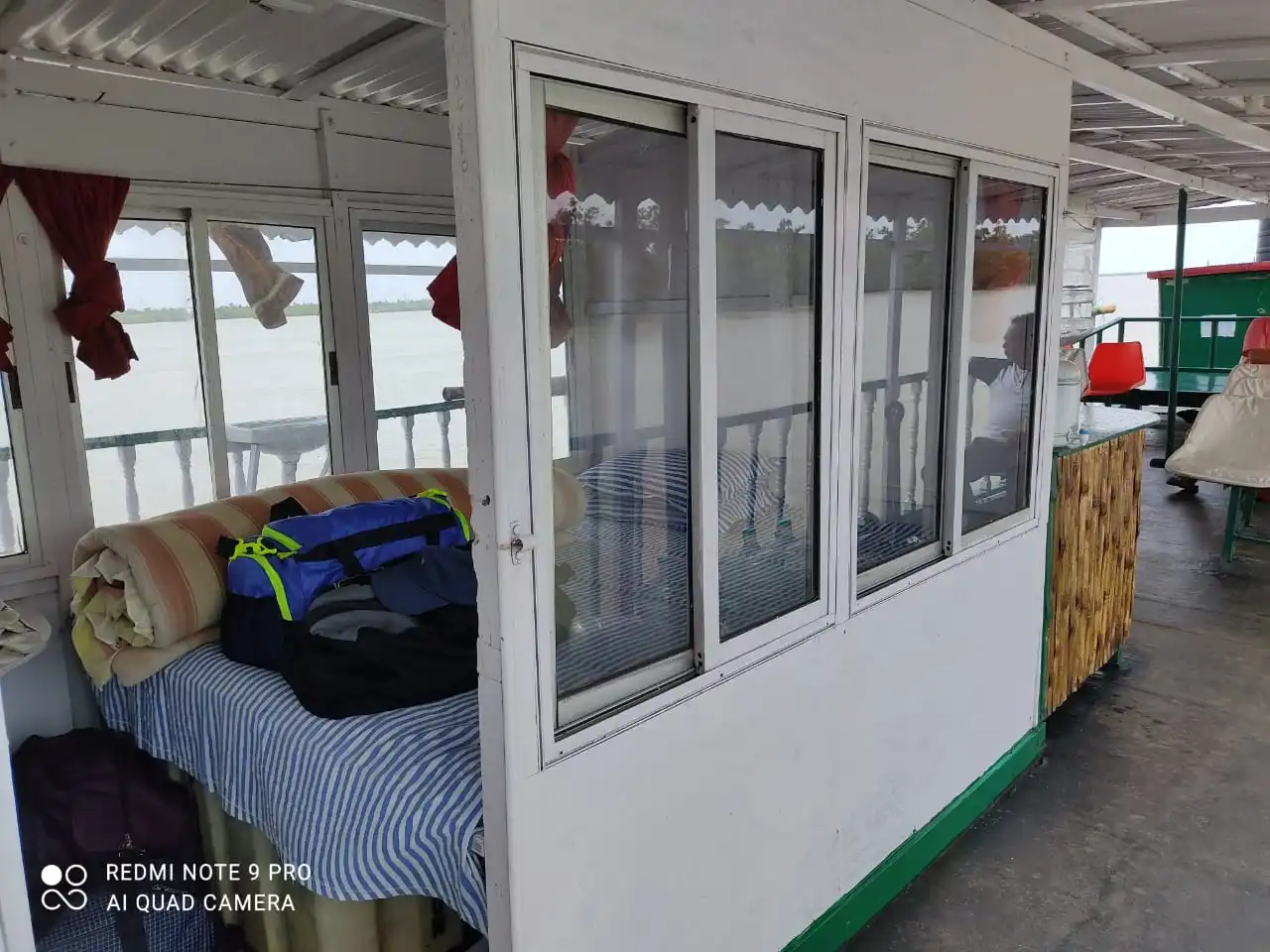 Sundarban Boat
Luxary Boat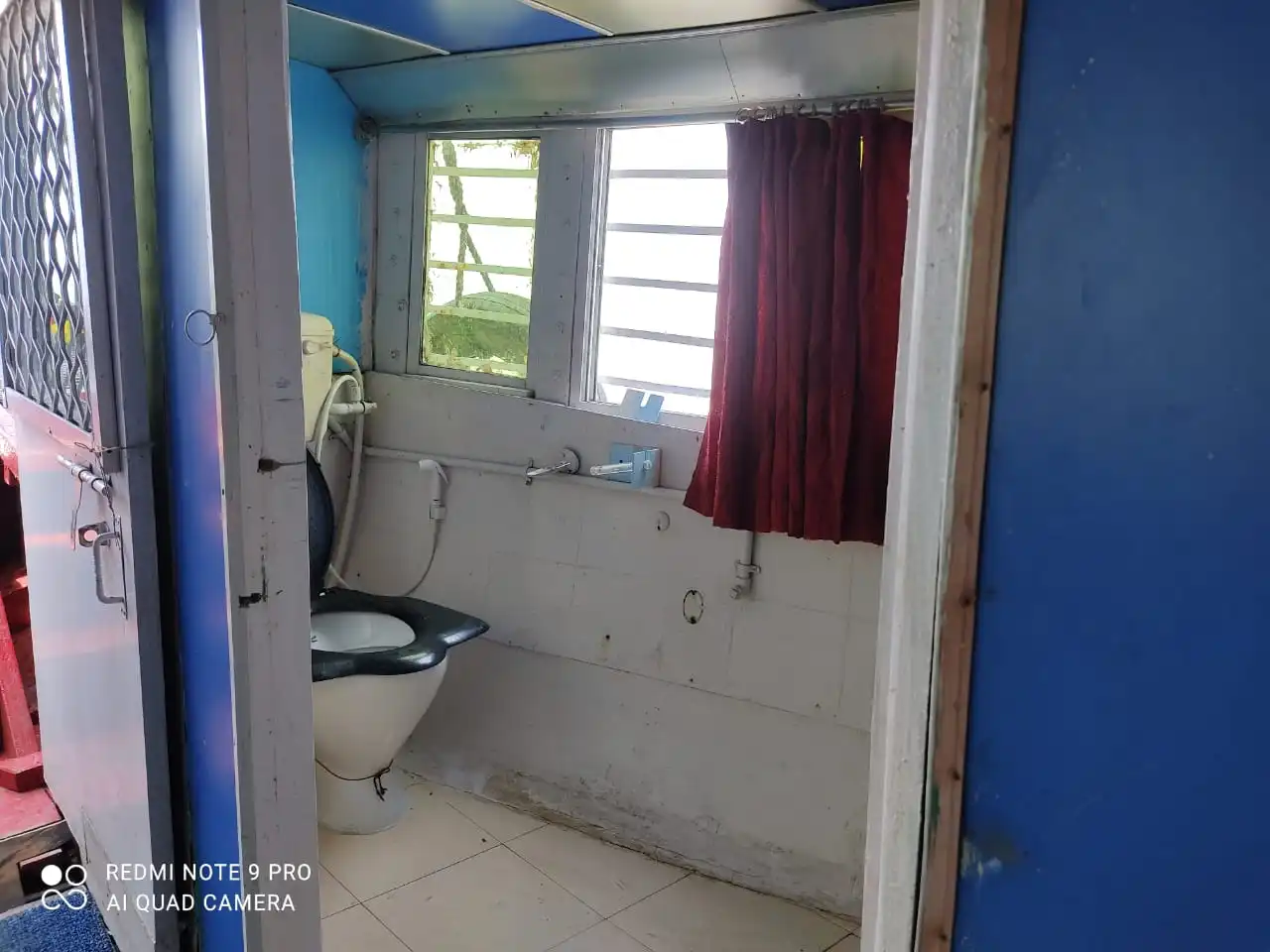 Sundarban Boat
Luxary Boat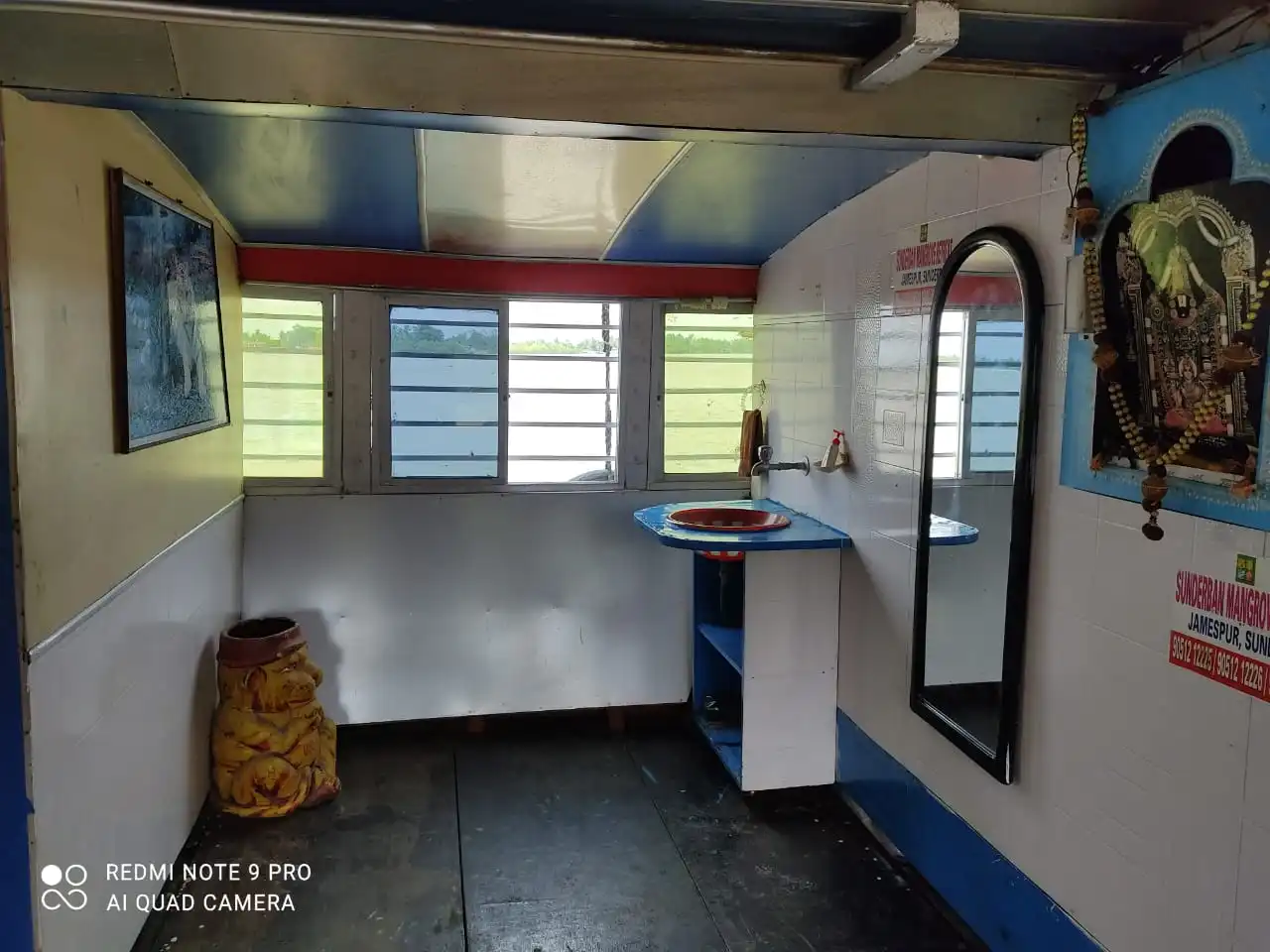 Sundarban Boat
Luxary Boat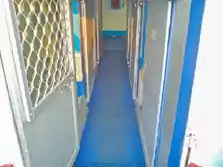 Sundarban Boat
Luxary Boat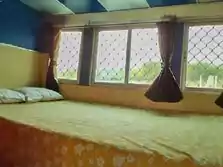 Sundarban Boat
Luxary Boat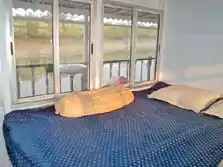 Luxary Houseboat
Luxary Boat
HOW TO REACH SUNDARBAN ?
There are various ways to reach this world-class place. Sundarban is not that far from Kolkata, the exact distance is 90.3K.m, which will take about 4 and a half hours via Baruipur. But if you wished to reach this place by yourself you must know the following ways to get in here like-
Waterway: This is the most essential way as if you're going with the road, rail or air you have to go across the rivers as Sundarban is a coastal area. At first, you need to reach Godkhali Ferry Ghat by road, which will take 2.5 hours from Kolkata with the settled parking lot and mesmerizing views. After reaching Godkhali Ferry ghat you'll move forward Sumdarban's Gateway Gosaba through water with a luxurious cruise like the MV Paramhansa cruise. The best services and mouth-watering foods will give an extra flavour to your journey.

Roadway: Reaching Sundarban with a long road wouldn't be a bad idea. You can give it a try if you're visiting Sundarban by yourself. So, there are two main roadways to reach Godkhali ferry ghat, the Basant State expressway and another Baruipur-canning highway. Moreover, this road trip will contain both road and waterways as mentioned before. It will take 2.5 hours to reach Gokali and you can park your car here with an R.s 100 per day parking fee. From Gokhali you can start your Sundarban journey via waterway.

Railway: You can find various well-connected railways from Kolkata to Gokhali, through stations like Sealdah, Canning, and Howrah. However, Canning will be the smartest to choose as it is the closest station to Sundarban and it'll take only 1.30 hours. Additionally, you will get trains every 1 hours interval from here. All of the trains have EMU couches (9-6 bogies in each) but unfortunately, you can't get any express train from here. Moreover, you should always pick a morning train to avoid crowds.

Airway: This is the least chosen way to reach Sundarbans but Netaji Subhash Chandra Bose Airport is the closest to Kolkata. It's about 114 K.M to reach Sundarban. In case you choose to travel with us we'll provide you with comfortable coaches and tempo according to your group or family size.
WHEN IS THE BEST TIME FOR SUNDARBAN ?
Filled with the essence of flora and fauna, this place is a paradise for all and to observe all the beauty of Sundarban you must book your package wisely. So, here are some season-wise details about the conditions of Sundarban and the season to visit during this period or not!

Winter: Winter is the peak season to utilise your Sundarban. Mostly, from October to February you'll enjoy the beauty of Sundarban in its most glorious contour. At this time the temperature will be around 12° to 20° and you get to admire this world heritage comfortably. The pleasant weather, the foggy nature, glamour rivers, and various islands will give you a test of heaven. Moreover, the chance to capture the wild animals in the dense forests add-on as they get out to enjoy the sunlight.

Summer: Summer honestly will not be a good idea for you to visit on your ilish utsav sundarban 2023 tour. But with our well-accommodated AC vehicles & resorts, it will become pleasant for you. The sightseeing tour at this time can be scheduled in the early morning as the temperatures are low and you can witness the wild animals. The weather can be humid and you'll be exhausted by that but at night time the cool breeze and twinkling stars will blow away all your exhaustion. However, due to the fear of the thunderstorm ' Kal Baisakhi', and subsisting in a coastal area like Sundarbans will not be considered at this time most people avoid this time.

Note: While scheduling your Ilish Utsav Sundarban 2023 if you select wintertime, you'll get the best service at the cheapest price.

Monsoon: Monsoon is the weather you should always avoid for this type of tour. The weather at this time is so hazardous due to swollen rivers and heavy rainfall with lightning. Besides, Sundarban is an area near the Bay of Bengal, so boating will be very risky at that time.

Regardless, Monsoon can be the best time for the people who are looking for ilish utsav sundarban 2023.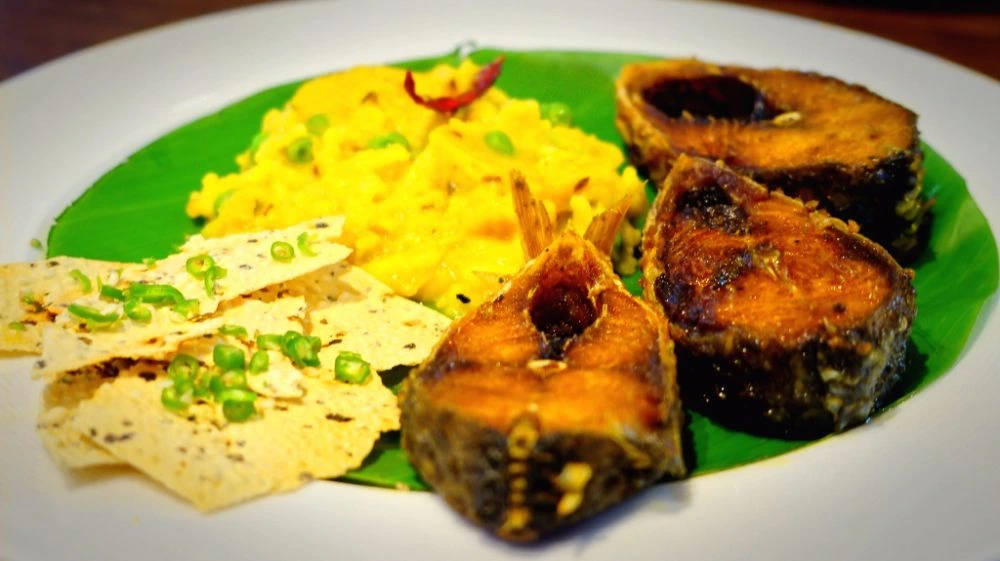 WHY DO YOU BOOK SUNDARBAN HILSA TOUR PACKAGE WITH TOURIST HUB INDIA?
Without any exaggeration, Tourist Hub will provide with you the best tranquillity that will be captured in your heart forever. But, before confiding us you know why we are one of the most loved travel agencies for this Sundarban Trip Packages
→ The best accommodation facilities.
→ Delicious healthy breakfast, Lunch and Dinner
→ Complete tour management.
→ Custom Sightseeing and Explore amazing places.
→ 100% pocket friendly Package Price.
→ Experience Sundarban tourist guide.
→ Doctor On Call on Trip
→ 100% Safety & Security
→ 24hours Power Backup.
→ Best tour itinerary.
→ AC comfortable transportation, entertainment and celebration
→ 100% Covid Safety Guideline followed by Team
TIPS FOR ILISH UTSAB SUNDARBAN FROM KOLKATA
→ photo ID proof with two photo copy is mendatory for your ilish utsav sundarban 2023.
→ passport is mandatory for Foreign travelers with valid Indian Visa.
→ Bring woolen clothes specialy for the trip in winter.
→ Carry mobile charger, power bank, extra battery
→ Keep adequate amount cash for your own expenses if required.
→ No ATM facility available in Sundarban. You can get it in Canning Town.
→ basic medicines for fever, cough, cold, stomach upset for your own safety.
→ Carry snacks,dry fruits,drinking water which some times required during the trip.
VISITING THIS TOURIST FAVORITE SPOT YOU MUST KNOW SOME FACTS ABOUT IT
Tourist Hub India is an unlimited specialist of the best Sudarban Hilsa Festival package from kolkata with long years of experience. So, a trip with us will send you on an exclusive journey to this precious mangrove forest in India at an affordable price and with the needed equipment. Most of all, on this tour you'll never be repeated for the slightest as we're going to cover all the worthy and top travel points through the deep forests and fisherman villages. So, here is a quick review of the places you're going to visit in this Sudarban Hilsa Festival packages are as follows. We also provide the easy process of Sudarban Hilsa Festival booking throgh online from our web portal.

Behind these attractions, let's find out about other important points about this Sundarban Hilsa festival 2023.


→ Jharkhali has been called the new
'Gateway of Sundarban'
after being facilitated.
→ It has become a
famous tourist spot
for having a Children's park, a Butterfly garden & numerous watchtowers, and a vintage vibe.
→ The establishment of the Tiger reservation centre has also caused its huge popularity.
From here, after a small tea/coffee break we'll cover the next spot which will be the famous Hamilton Bungalow, one of the top-visited places of the Sundarbans.
So, after visiting this famous Bungalow let's know some facts about this-
→ This Bungalow was built by Scottish businessman Sir Danel Hamilton in 1932.
→ Sir Danel was a great human being and he had contributed his life to the development of this land of tigers.
→ This bungalow was specially constructed for Rabindranath Tagore.
→ This bungalow is rich with historical essence and the memory of the Late Shaheb of Gosaba.
Therefore, we'll proceed ahead to the Pakhiralay. With its name, you must have guessed why you're going to visit this and it will bring a bonus joy to you if you're a bird lover. Travelling in the essence of flora and fauna in the dense forest of sundarban, the tweeting of birds will give you peace which you could never have in city life. So, let's know some mesmerizing facts about this place-

→ Pakhiralay is a certified place by world-famous ornithologists, which will be a perfect definition of paradise.
→ There are more than 250 species of birds in this place where you can have a glimpse of Yellow Wagtail, Tickell's Thrush, Chestnut-tailed Starling, Dusky Warbler, Pacific Golden Plover, Greenish Warbler, Marsh Sandpiper, Barn Swallow, Jungle Babbler and many more.
→ If you just wanna visit sundarban for bird-watching then our 'Sundarban bird watching tour' will be the best. Instead on this tour, you'll also have a lot of fun.
ACTIVITIES TO ENJOY IN ILISH UTSAV SUNDARBAN
Sundarban is a glorious place for tourists all over the world. There are tons of enjoyable activities you can do to make your trip memorable.
Birdwatching:: The diverse land of Sundarban is filled with birds and animals, so one of the most enjoyable activities to do here is birdwatching. The various species of birds will never disappoint the professional birdwatcher (ornithologists) all around the globe. You can experience a lot of rare birds in the Sajnekhali Bird Sanctuary. Moreover, you can have a glimpse of more than 200 breeds of birds at the Sajnekhali watchtower. This sightseening place is most famous for our Sudarban Hilsa Festival from Canning in which traveller can enjoy the sunset and birdwatching in the trip.

Photography: The coastal areas of Sundarban are rich with the beauty of nature. You can take a lot of beautiful pictures and expose your photography skills with the beautiful click of a camera. You can capture the beauty of roaring tigers, joyful dolphins, and beautiful flora and fauna as well. This is one of the main attraction for our Sundarban Photography tour.

Taka blessings from the holy Netidhopani temple: Netidhopani temple is very famous among the tourists for its beautiful structure, architecture and religious significance. Don't forget to visit this place! and this sightseening place is also included in our Sundarban family tour package itinerary.

Have a glimpse of the Bhagabatpur Crocodile Project: Bhagabatpur is a very prominent place for tourists as it has the largest saltwater house for the preservation of crocodiles. If you wanna have a perfect glimpse of the reptile then no place is as good as this place. You will get a great wildlife experience! and it also available in our Sundarban tour 1 night 2 days.

Catch sight of cute dolphins: In Sundarban, while travelling in your boat you can catch a sight of cute dolphins, you would be surprised to know that Sundarban is one of the few places that have dolphins. So there is no need to explain the popularity of this place. This is one of the main attraction of your ilish utsav sundarban 2023.

Jhingamari Watchtower: Jhingamari is one of the hidden gems of Sundarbans. The Jhingamari watch tower is located at Basirhat range of Sunderban. Being a least visited place, you can still enjoy the rural folk vibe of Sundarban at Jhingamari watach tower. We cover this tourist spot for traveller in our Sundarban Day Trip which is available from kolkata.

Explore the sight of the rarest Phytoplanktons: The eye-popping sight of Phytoplanktons will blow your mind off. You'll have goosebumps while watching them! Moreover, we suggest you have a guide with proper guidance as this activity will be done on a night safari. This memory will live with you for a long time.

Make your journey more memorable with a souvenir: It's a wonderful feeling to keep the great memories with a beautiful souvenir. In Sundarban there isn't any shortage of beautiful things, like beautiful handcrafts, brown rice & organic honey. This is one of the main attraction of your ilish utsav sundarban 2023..
THINGS TO AVOID ON SUNDARBAN HILSA FESTIVAL PACKAGE FROM KOLKATA
The magnificence of Sundarban also turns blemish for its wild animals and other mysteries. So, here are some of our vital tips you must keep in your mind while roaming in this land of mystery.
→ Avoid throwing garbage in the rivers.
→ Avoid travelling with your pets.
→ Avoid taking large sound systems and speakers.
→ Avoid feeding wild animals and it's also strictly prohibited.
→ Avoid taking drones for Videography.
→ Avoid bringing Alcohol.
→ Avoid doing Jungle Safari without a valid permit.
KOLKATA TO SUNDARBAN DISTANCE
| From | To | Road Distance | Tentative Time |
| --- | --- | --- | --- |
| Sealdah Station | Sundarban | 105 KM | 3 hr 30 min |
| Kolkata Airport | Sundarban | 110 KM | 3 hr 50 min |
| Howrah Station | Sundarban | 125 kM | 4 hr 10 min |
| Tollygange | Sundarban | 102 KM | 3 hr 25 min |
| Jadavpur | Sundarban | 108 kM | 3 hr 20 min |
| DumDum | Sundarban | 119 km | 4 hr 20 min |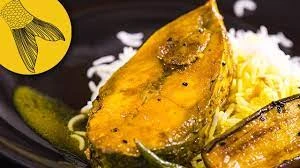 COVID PRECAUTIONS TO KEEP IN MIND FOR SUNDARBAN HILSA FESTIVAL TOUR 2023
Your health and safety always come first to us, so here are the Covid precautions you'll get by us in this tour:
→ Thermal checking at the starting of the Tour.
→ Sanitized Cars & Boats.
→ Sanitized Rooms.
→ Availability of hand wash & Sanitizers.
→ Availability of masks like KN-95 & 3Ply.
→ Room cleaning by well-experienced staff.
WHAT ARE OUR DIFFERENT TYPES OF SUNDARBAN PACKAGES?
OUR OTHERSUNDARBAN PACKAGES:
SUNDARBAN HILSA FESTIVAL 2023
FAQ ABOUT SUNDARBAN HILSA FESTIVAL PACKAGE
Sudarban Hilsa Festival package from Kolkata are designed by our expert group of travellers. With the help of our local agents, we plan a trip at the best time to visit Sundarban when neither it is too hot, or it is raining. Moreover, since we provide local guides, you will be seeing the best places of Sundarbans that you have never heard of before. Now, depending on what kind of trip you are looking for, tour tour plan will vary.
2 nights 3 days tour is the most popular Sunderban package. Though there is no fixed margin, generally people prefer a 3 night Sunderban tour. If you are planning to return on the same day, you can choose our Sundarban 1 day tour. Apart from that, we also offer ilish utsav sundarban 2023. If you have different plans and want to make an itinerary that suits your needs, you can choose our customizable tour package where you can extend your Sunderban tour duration as long as you want to.
You will embark on your journey to Sundarban from Kolkata. The nearest airport to Sunderban is the Netaji Subhash International Airport, which is 112 KM away from the destination.
By Rail: Sundarbans is linked to Kolkata via rail and road. You can either board a local train from Sealdah to Canning. From Canning, you can take a bus or tuk-tuk to Godkhali, the gathering point.
By Road:
If you are travelling by bus, you will need to drive to Godkhali via Baruipur-Canning highway. If you are travelling by bus, you can board a bus from Dharmatala, Kolkata to Godkhali. Kolkata to Sundarban bus fare will cost you between INR 55 to INR 150.
The distance between Kolkata and Sunderban is 109 Kms by road. It will take you 4 hours to reach Sundarban from Kolkata. First, you will need to arrive at Godkhali where you will need to park your car. From there, you will need to board a launch or boat to reach Sundarban from Godkhali. By air, the nearest airport to Sunderban is the Netaji Subhas Chandra Bose International Airport and it is 120 kms away from Godkhali, the starting point of Sudarban Hilsa Festival.
The nearest national railway station in Sundarbans is Sealdah railway station. From there, you can board a local train to canning which is the nearest local train station in Sundarban. From there, you can hire a taxi or book a tuk tuk to Godkhali. You can also hire a car from Sealdah to reach Godkhali. Distance from Godkhali to Sunderban is 64 km which is accessible only by boat.
Sunderban derived its name from the mangrove plant, Sundari, scientific name, Heritiera Minor. One of the best parts of the Sundarban hilsa festival is traversing through the rural villages where you can learn the culture and lifestyle of the natives of Sudarban Hilsa Festivalism. Endless folktales and folklores surround the majestic jungle Which is a part of the tour to Sundarban from kolkata. The location is rich with flora and fauna but be aware of the predators lurking through the bare roots, or swimming through the shallow coastal saline and brackish water. Come with us and visit various Sundarbans tourist spots in a whole new way. Our tour packages is not business but travel- centric.
Yes, you can visit by car. It has a well accessible and well maintained road that connects Kolkata to Sunderban by road. The total distance from Kolkata to Sundarban is around 102 KM. If you want to know how much time it takes to reach Sundarban from Kolkata, well, it takes 4 hours. If you go by car, you will need to park your car at Godkhali ferry ghat from where you need to board a boat or lauch to reach Sundarban. There is shaded car parking at Godkhali available where you can park your car while you enjoy the most out of our Sundarban hilsa festival package tour. The approximate parking cost would be Rs. 30 to Rs. 50 per hour which we can arrange for our guests.
Yes, Sunderban is completely safe for tourists. It is one of the most popular places to visit near Kolkata for which the government keeps the place well maintained and completely safe for tourists. Not only Indians, Sundarban is safe for foreigners as well. With our trip, you will get a local guide who is well versed with the place and will help to make your Sudarban Hilsa Festival a remarkable experience. The best time to visit Sundarban is between October to March or till early April as it is when the weather of Sundarban is most pleasant.
Yes, at Tourist Hub India, you can avail Sunderban day trip package as well as Sundarban 1 Night 2 days tour. In our Sundarban day tour, you will visit Sundarban and return to Kolkata on the same day.
The trip will start early in the morning and will end when the sun goes down. In our one night two day tour, you will return the next day around noon. It is one of the best weekend destinations near Kolkata.
No, there is no ATM facility available at Sunderbans but it is advised to carry cash. Moreover, if you want to shop some local products from the shops near Sundarban. An ATM is available near the canning market which may not be possible every time to use for the tourist. All the expenses are generally included while booking your 2 nights Sundarban hilsa festival 2023 with Tourist Hub India, so you can book your tour using card, netbanking, or UPI.
No, wifi facilities are not available at Dayapur,Sunderbans. As it is a remote place you may not be able to get cellular networks all the time in Sundarban. Approximate two hours journey from Godhkali toward Dayapur island you will face network issues which every tourist is facing during the trip.
SUNDARBAN HILSA FESTIVAL TOUR 2023 BOOKING ONLINE AND CANCELLATION POLICY:
→ Sundarban hilsa festival tour package booking Would be Intimated through corporated emailm id.
→ Company Service Voucher Would be Issued to the Guest aginst the same.
→ 50% advance payment (100% for super peak time) is required to get the confirmation.
→ 100% Payment to be made before 3 days of Check In.
→ For any cancellation irrespective of no of days 15% charges will be levied.
→ 25% of the Package amount to be levied if cancelled between 20- 07 days before Check in.
→ 50% of the package amount to be levied If Cancelled between 07 – 03 days of Check in.
→ No Refund incase Of No show /Short Stay/or if Cancelled between 72 Hrs of Check in.
→ 100% cancellation Charge once Booking is made for Super Peak Season.
Sundarban Package Reviews
4.9
Stars Rating, out of
5
based on
148
Reviews
Prem Nath Jha

Jan 8, 2021

It was a great trip for 2 night 3days trip at sundarban with Tourist hub India. quality of food and taste was very good. nice resort and was very comfortable . thanks to all the staffs and coordinator. they are very gentle and gave us all the necessary service promptly..

Sohini Chakraborty

Dec 18, 2020

It was really awesome experience in Sunderban for 2 nights. The trip guide was awesome and enjoyable. The quality of service, resort, food everything they are provided was really nice and also was a great experience overall :).

Mrinalini Roy

Jan 01, 2021

Great experience and friendly manager and staff and tour cost of Rs. 5000/-PH for this package including all, I think its a great deal. The resort, food and rooms are also very nice..

Priyanka Ghosh

Dec 25, 2020

We had a family trip at sundarban with tourist hub india and the tour plan for 3 days Sudarban Hilsa Festival was excellent, and the trip coordinator was well behaved and helpful. The food was good and the resort abiance was great. We enjoyed the traditional fold dance and overall experience was great.

Sohini Dutta

Jan 15, 2021

Rooms were very nice and clean. Food was homely and well-cooked. The staffs were friendly and down to earth. I would mention Chhotu to name among them. A few hiccups were here and there, for example on 3rd day, the bunglow tour was not well-coordinated and people got scattered. Otherwise, it was an enjoyable trip.