Kashmir Package Tour From Kolkata-
Kashmir Tour Package From Kolkata - For Online Booking ☎ CALL: +919875465958
2 Nights
3 Days

Pickup:
Science City

Drop:
Science City

Start From
5500.00/per person
Our Kashmir tour packages from Kolkata are the perfect gateway to having a top-notch holiday among the tranquil and heavenly beauty of Kashmir.
Moreover, in our Kashmir travel packages, you'll get to visit every beautiful corner of Kashmir in a well-arranged trip itinerary with cheapest kashmir package price in our Kashmir tour specialist. Top-visited places of Srinagar, Gulmarg, Pahalgam, and many more will be covered in this Kashmir tourism package with luxury vehicles and homely service as per your requirements.
You will be also able to explore various amazing places of India throung our customised packages like North Sikkim Tour 2n/3d, Pelling Ravangla Gangtok tour from Bagdogra,Sundarban 2N/3d Tour, Silk Route Package Tour, North East Tour Package, Leh Ladakh Package Tour, Dooars Package Tour, Andaman Package Tour and many more with your friends and family.
Tourist Hub India is an unlimited specialist of the best Kashmir tour package from kolkata with long years of experience. So, a trip with us will send you on an exclusive journey to this heaven on earth in India at an affordable price and with the needed equipments. Most of all, on this tour you'll never be repeated for the slightest as we're going to cover all the worthy and top travel points with best accomodation and transportation. So, here is a quick review of the places you're going to visit in this Kashmir tour packages are as follows.

Behind these attractions, let's find out about other important points about this Kashmir Package Tour from Kolkata.

KASHMIR TRIP ITINERARY 9N/10D
Here's our customizable and well-planned Kashmir trip itinerary under the counsel of our highly knowledgeable Kashmir trip planner to make your trip memorable.
The first day of your amazing Kashmir Package Tour will begin after we pick you up from the Jammu Tawi Railway Station. After that, we'll proceed towards your luxury hotel of Katra in a comfy AC car. Therefore, you'll check into your deluxe hotel after a few hours. Afterward, you'll freshen up and relieve yourself from the stress of the journey. Thereafter, you will have a lip-smacking dinner with varieties of Kashmiri cuisine of your choice. Then, you can enjoy the ambiance of your deluxe hotel and roam around the locality with your family. At night, you'll stay in this Katra hotel, and after having a delicious lunch you'll spend your first night in this world's paradise.
The second day of your Kashmir Package tour from Kolkata will be the holiest tour as you're going to have a Pilgrimage tour to the Vaishno Devi Cave. After having a delicious breakfast we'll move forward to take blessing Mata Vaishno Devi in our deluxe car. However, you'll first transfer to Banganga Tank, Vaishno Devi temple tank, and then to the Vaishno Devi Cave. Additionally, It is believed that the cave preserves the body of Bhairo Nath, who was killed by the Goddess. The stream of river Ganga is also known to be flown from this cave which makes the holy spirit of this cave more breathtaking. Moreover, you'll continue your Vaishno Devi temple journey on foot or pony-backs. Hereafter, taking the blessing of Mata you'll head back to Banganga. Afterward, you'll move back to your deluxe hotel at Katra. After having a tasty dinner you'll cuddle in your bed with the excitement of the next day of the Kashmir tour.
The third day of your luxury Kashmir tour package will start with a hot cup of tea/coffee and a lip-smacking breakfast. After having breakfast, you'll check out from your Katra hotel. Therefore, you'll move toward the mesmerizing valley of Pahalgam, also known as the Valley of the Shepherds. Therefore, from the route to Pahalgam, you can visit Patnitop, a scenic city famous for being a luxurious shopping place. So, from Patnitop you can spend your day leisurely here while shopping with your family members. Thereafter, you'll move towards our arranged luxury hotel at Pahalgam, where you'll have a mouth-watering dinner meal. Afterward, you'll get to sleep in your comfy bed.

The rising sun will wake you up in the Pahalgam hotel, hereafter you'll have a luscious breakfast. Therefore, you take short excursions to the nearby valleys of Pahalgam or spend a day at leisure. Pahalgam is a magnificent hill station with a majestic hilly beauty that becomes more alluring during Autumn, as the sides of the valley become blissful with blooming apples, orchards, chinar trees, and Saffron fields. Moreover, at this fourth of your Kashmir trip itinerary, you can also include various option tours like a short excursion to Betaab Valley, a pony ride to Baisaran Valley, and river rafting in Aru Valley. After spending a tremendous day at Pahalgam, you'll return to your hotel in the evening. Henceforth, you'll have an inviting dinner and deep dive into your dreamland.
This day of your Kashmir tour package will be a momentous one as you're going to visit 'the City of Lakes', Srinagar, and have the breathtaking houseboat and Shikaras tour. Therefore, after having a delectable breakfast you'll check out from your Pahalgam hotel, and move towards our destination, Srinagar. With the enjoyable car journey, it will take around 2 hours to drive. Following we'll drop you at the jetty around Dal Lake in Srinagar. Here, you'll choose a houseboat for an overnight stay with various facilities. After checking in at the houseboat, you'll have a tasty lunch. Afterward, you'll be taken on a Shikara ride to Nehru Park, which will be a stress-busting experience. You will ride over the glassy water of Dal lake and enjoy the tranquil environment of this photo fanatics park. Ensuring a relaxing day, you'll come back to your house board and enjoy its ambiance. At night after having a lip-smacking meal you'll have a peaceful night over the soothing atmosphere of Dal lake.

Next morning with the blushing sun vibrantly coloring the Lake water you'll check out from the houseboat after having a delicious breakfast. Thereafter you'll proceed towards the astonishing Gulmarg valley. Gulmarg is also known as the 'Meadow of Flowers' and is one of the top attractions of any Kashmir tourism package. Adorned by snow-capped mountains, small rivers, various flowers, and lush greenery makes it an exotic paradise for adventure seekers. Besides, if you are a skiing lover in this cup-shaped valley you'll have the fun of a lifetime. Therefore, you can also enjoy various other activities like a Pony ride to Strawberry Fields or a short trip to Alpather Lake. After having a blast in Gulmarg valley, you'll be taken to your organized hotel in Gulmarg. The following night you'll enjoy a well-prepared meal and get to sleep.

The seventh day of your Kashmir tour package from Kolkata will be another exciting day in the valley of Gulmarg. In the morning you'll enjoy your warm breakfast in the breathtaking beauty of Gulmarg. Therefore, you'll proceed toward the Gondola Ride by keeping the camera lenses ready. Moreover, the interesting fact about Gulmarg Gondola Ride is that it's the second-highest cable car ride in the world with a stunning view of the valley and its nearby peaks. However, the Gondola Ride is divided into two phases, the first phase is not for riding but in the second phase, you can enjoy various snow activities like skiing, snow biking, and sledding. After having a leisurely day in Gulmarg, in the evening you'll return to your hotel. Afterward, you'll have a luscious dinner and sleep comfortably.

Next morning, after having a tasty breakfast you'll check out from the Gulmarg Hotel and proceed towards having an amazing Srinagar tour. First, you'll be taken to the Shankaracharya Temple, the holy temple dedicated to lord Shiva. Here, you'll take the blessing of the almighty and tour around its astonishing hills. Later, you can go to the grand Mughal Garden, to witness the beauty of Mughal-era architecture and flowery heaven. Therefore, you can do some shopping for Kashmiri goods like Pashmina Shawls and blankets, Saffron, Woolen garments, Handicrafts, Spices, Woolen Carpets, Kashmiri dress materials, etc, and taste delicious Kashmiri cuisine like juicy lamb kebabs, rogan josh, yakhni lamb curry, ghostaba, thukpa, butter tea, etc. Following the full-packed Srinagar day tour, you'll be transferred back to a hotel in Srinagar. At night after having a toothsome dinner you'll remove your tiredness with sleep.

This will be the last day of your Kashmir tour packages from Kolkata, so it'll definitely be a very memorable one! After having a toothsome breakfast you'll head to the day's excursion to the gleaming Sonamarg valley also known as the Meadow of Gold. Here you can indulge in various activities like enjoying watersports at Manasbal, having pony rides to Thajiwas Glacier, or visiting Khir-Bhawani and Narang temples. Thereafter, you will be transferred back to the Srinagar hotel in the evening for dinner and a comfy night halt. You'll get to sleep with the excitement of the journey and sadness for its ending.

After having a memorable breakfast in your hotel you'll check out and proceed towards the Jammu Tawi Railway Station for the return train. That will be the end of this memorable trip to Paradise on Earth.

KASHMIR TRIP FROM KOLKATA INCLUSION:
→ As per booking, accommodation of choice of room/ hotel.
→ Meals of all time: Breakfast, Lunch, Evening Snacks & Dinner.
→ All inner line permits to visit restricted areas
→ Taxes & service charges.
→ Pickup & Drop Up from Kolkata if required
→ Well-Experienced & attentive Tour Guide if required
KASHMIR TRAVEL PACKAGE EXCLUSIONS:
→ The things not mentioned in the inclusion section
→ Extra Services (directly payable)
→ G.S.T
→ Train/ Air Ticketss
→ Medical Services
→ Visits to Ganderbal and Thajiwas Glacier/li>
→ Cable Car or Pony Ride in Gulmarg, Pahalgam, & Sonamarg.
→ Insurance for Travelling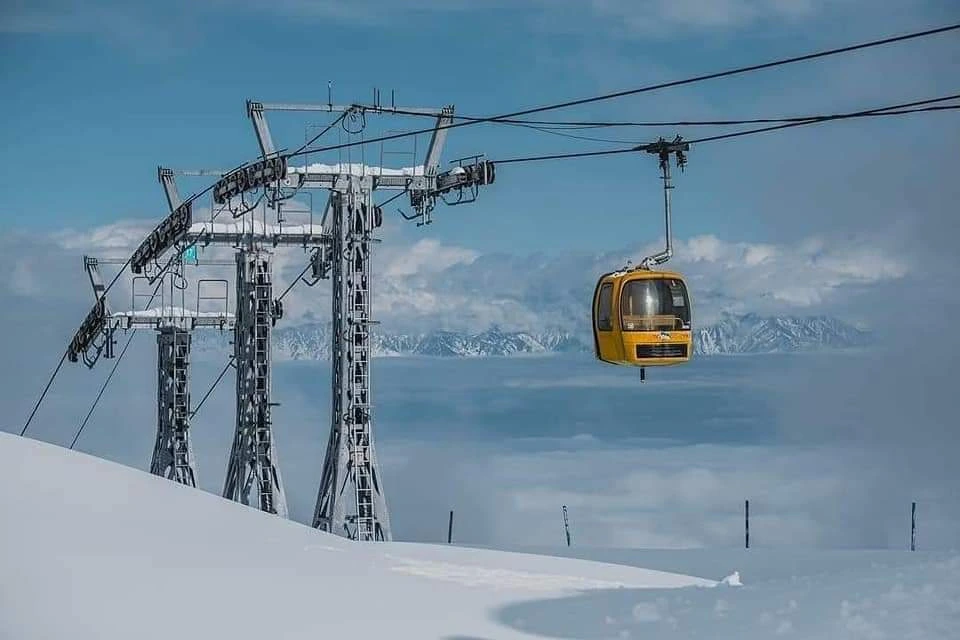 KASHMIR PACKAGE PRICE
The Kashmir package tour price from kolkata is one of the famous and special tours in the Tourist Hub India. And, whether booking a tour, the thought of money always crossed all of your minds. But, the cost of our Kashmir tour packages will surprise you! With the well-customized & affordable Kashmir package price starting with Rs. 15700/-, we promise to offer you the luxurious hotels and services. However, the exact price of this Kashmir trip package from kolkata will depend on the following factors-
● Itinerary you'll choose
● Luxury you'll be comfortable
● Vehicles you'll prefer
● Activities you'll do
● Duration of your tour
● Several guests.

Our Kashmir Packages can be considered one of the cheap Kashmir tour packages among the other travel agencies. With 100% reliability, our Kashmir trip cost starts from only 31,808/- per person in a twin sharing. Moreover, at this cost, we'll provide you with deluxe rooms, standard vehicles, and other facilities as per your requirements.
PLACES TO VISIT AT KASHMIR
Kashmir are filled with places of world-class beauty. It had everything from lakes, valleys, and forts to beautiful hill stations, gracious gardens, and temples. Therefore, we've listed some of the best Kashmir tourist places you can add to your Kashmir tour packages from Kolkata;
Here are some off beat places that you must include in your Kashmir Tour.
Srinagar is the Capital city of Kashmir is filled with astonishing lakes which gives it the name 'City of lakes'. Besides the presence of mesmerizing gardens, houseboats, traditional handicrafts, and dried fruits make it one of the top places to visit in kashmir.

Gulmarg is one of the best Kashmir tourist spots in your Kashmir tour packages from Kolkata for its scenic beauty of the Himalayan Mountains in the backdrop. In addition, places like Gulmarg Gondola, the Highest Cable Car in the world have attracted tourists from all over the world to Gulmarg.

Sonmarg is one of the most historically significant places to visit in Kashmir for being the gateway of the Silk Road, which connected Kashmir and China. Apart from that, it is also a great base camp for Ladakh which makes it an alluring place to witness on a Kashmir tour package.

Pahalgam is surrounded by scenic beauty and picturesque places like Liddar valley in the high Himalayas, Pahalgam is the ideal spot for hiking, trekking, and fishing. Moreover, the holy Amarnath cave's annual pilgrimage starts from here.

Betaab Valley is became one of the prominent Kashmir tourist spots after the hit film Betaab (1983) was shot here. Moreover, you can witness one of the three stunning valleys of Kashmir Pahalgam, Chandanwadi, and Aru here and it'll fall on the way to the Amarnath temple yatra.

Yusmarg Valley is situated in the Bagdam district, Yumsang, or the Meadows of Jesus, is well-known among the tourists of the Kashmir package for its long stretches of green pastures. Besides, exotic places like Sang-e-Safed Valley and Nilnag make it an ideal tourist destination to embark on.

Gurez Valley is one of the offbeat Kashmir trip places, and tourists mostly avoid it for its remoteness but the beautiful sights of the roaring Kishan Ganga River, fauna and flora, and mountains of poetic beauty make it an underrated gem in the Kashmir package tour, which you can include.

Dudhpathri is gorgeous green meadow surrounded by pine trees and views of lofty snow-capped mountains, is an unmatched tourist destination in the Kashmir tour packages from Kolkata.

Patnitop is a stunning small city in Kashmir famous for its street shopping, dry fruits, Kashmiri handicrafts, and Pashmina shawls. So, this place can be the Kashmir tourist spot for collecting trip souvenirs.
GARDENS AND LAKES AT KASHMIR
Chashme Shahi: This beautiful garden is also known as the smallest Mughal garden in Kashmir, but still the rich Persian art and architecture of this garden will be a feast to the eye.

Shalimar Garden was another beauteous architecture built by Mughal Emperor Jahangir for his wife Nur Jahan (1619) is the largest Mughal garden of Kashmir. This bagh or garden is well known among tourists for its chini khanas, or arched niches, behind garden waterfalls, which also make it a must-visit garden to include in your Kashmir tour plan.

Nishant Garden is the second largest Mughal garden of Kashmir, built beside the gorgeous Dal lake is one of the top Kashmir tourist places you must visit.

Badamwari Garden is located in Srinagar, this historical park (Which existed before the 14th century) is known for the early bloom of almond flowers. So, don't forget to include it in your Kashmir tour plan from kolkata for being surrounded by the sweet scent of flowers.

Pari Mahal is also known as The Palace of Fairies, is a seven-terraced garden located at the top of the Zabarwan mountain range. Built by Mughal Prince Dara Shikoh, this historically rich place will provide you with a great essence of Mughal art.

Indira Gandhi Tulip Garden: Formerly known as Siraj Bagh, about 1.5 million tulip bulbs of multiple colors can be seen here. Therefore, this garden was opened to boost Kashmir tourism in 2007.

Dal Lake This is one of the sought destinations of the Kashmir tour package. Spreading over the vast area of 18 sq Kilometer, the heavenly lake with its mesmerizing floating garden with blossoming lotus is called the "Jewel in the crown of Kashmir" for a reason. So, you must not exclude this lake from your Kashmir trip.

Manasbal Lake This lake is one of the largest natural stamping grounds for Aquatic birds in Kashmir. It's also encircled by three scenic villages Jarokbal, Kondabal, and Ganderbal, and is called the deepest lake in India. (13 m/43 ft depth).

Wular Lake: This lake is considered the largest lake in the state of Jammu & Kashmir and the second largest in Asia. Besides, this lake boasts a large variety of aquatic vegetation, and fish, and is one of the prime attractions of Kashmir tour packages from Kolkata.

Nagin Lake: This lake is known for its pristine waters as compared to Dal lake and is encircled by majestic hills which every traveler can look for. The peaceful Shikara ride, the pollution-free, and the noise-free ambiance made it the best choice for honeymoon couples among the other Kashmir trip places.
TEMPLES AND FORTS AT KASHMIR
Shankaracharya Temple is considered a Buddhist icon, this holy shiva temple is connected to the Persian and Muslim faith as well. You must visit this holy temple once and take the blessing of the almighty.

Vaishno Devi Temple is one of the 108 Shakti Peethas dedicated to Durga worshipped here as Vaishno Devi. Being one of the most visited pilgrimage centers in India, avoid skipping this sacred place in your Kashmir package tour.

Hazratbal Shrine is originated his name from the Indian dessert kheer, which is also the main offering of the goddess. Built by Maharaja Pratap Singh (1912), thousands of tourists visit this temple during the Mela Kheer Bhawani festival to cherish communal harmony.

Amarnath temple is worldwide famous for having the naturally occurring Shiva Linga made of snow. One of the prime attractions of the Kashmir package tour , you can separately take part in the holy Amarnath Yatra to make your soul at peace with the blessing of the almighty.

Hari Parbat is one of the most astonishing forts of Kashmir. Built by Mughal Emperor Akbar, this place will bring you back to the Shahi Mughal era all along.

Bhimgarh Fort is also known as Reasi Fort, this fort is one of the most historic places to visit in Kashmir. The peaceful inside temple and attractive waterbodies of the fort make it stand out among the other Kashmir tourist places.

Ramnagar Fort will feel like a blessing to the eyes for its unique combination of American vintage cars, ivory work, medieval costumes, gold, bejeweled sedan chairs, and silver brocaded royal Palakis in the shape of a lotus. Don't forget to include it in your Kashmir tour packages from Kolkata.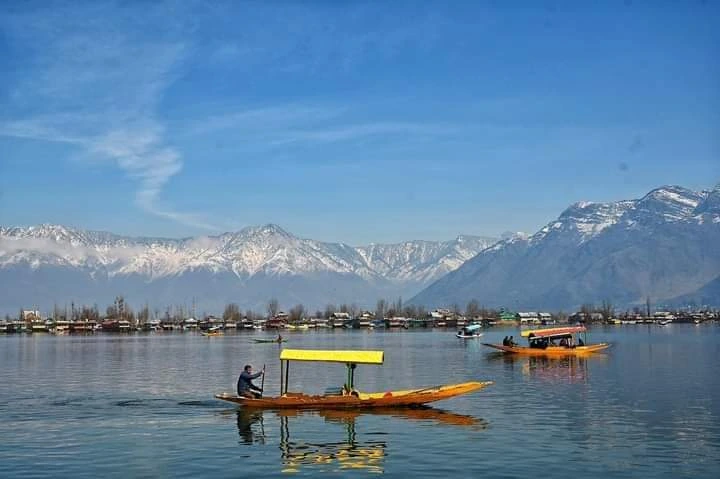 HOW TO REACH KASHMIR FROM KOLKATA?
Kashmir covers a huge area that comprises the Indian-administered state of Jammu and Kashmir. Situated on the banks of the river Jhelum, there are multiple ways to embark upon your Kashmir package tour from Kolkata.
Roadway: If you're looking for an adventurous Kashmir package tour, try out going by road driving through many connected highways to Jammu & Kashmir. With a 2200 km distance from Kolkata, a motor enthusiast can start a Kashmir tour via NH 44 which will take around 40 hours. This highway will take you on an exciting Kashmir trip offering routes through various states and destinations.

Railway: A Kashmir trip through the railway can also be considered a comfortable journey. Despite having no railway connections to Srinagar, long-distance express trains like the Himgiri SF Express and Jammu Tawi Howrah Express connect Kolkata and Jammu in around 36 hours. These trains operate on a few days a week and can give cheap Kashmir tour packages with the same level of comfort as the airways.

Airway: This is the most common and convenient way to reach Kashmir. Airports like Srinagar airport or the Jammu airport are available to provide the best airway service on a Kashmir tour. After reaching these respective airports you can start your Kashmir trip with a car way of a short destination to reach the Kashmir valley. Moreover, to reach these airports from Kolkata there are many airlines available in the City of Joy including Air India and Vistara, and budget airlines such as Spicejet, Indigo, and Go Air. With a quick connection, the whole destination can be covered within just 5 hours. Therefore, the airway is unquestionably an effortless choice for your Kashmir tour package from Kolkata.
WHEN IS THE BEST TIME TO VISIT KASHMIR
Kashmir is a heavenly place one can visit in any season. However, the time between late March to October is considered the best period, still, we've mentioned the season-wise pros to booking Kashmir tour packages from Kolkata for having the best experience;

Spring [March-early May]: At this time Kashmir valley revives and gives life to the greenery, trees, and flowers after the colder winter months. Additionally, the beauty of the Mughal garden, badam wari, cherry blossom, and tulip garden make Kashmir a blossom carpet this time. So, booking a Kashmir package tour will not be a bad idea.

Summer [early May-late August]: This season is ideal for a Shikara ride on the glassy surface of Dal Lake. With an average temperature of 30-31°C, summertime is perfect for newlyweds to go on a honeymoon Kashmir tour. Moreover, many pilgrims visit Kashmir for the holy Amarnath Yatra, and also the full-bloomed flowers and heavenly astrosphere of Kashmir this time worth witnessing. Autumn [September-November]: The beauty of Kashmir became astonishing in autumn. With synonymous dried leaves of Chinar trees and saffron harvesting, this time Kashmir valleys dazzled like a red fire glowing Chinar leaves. However, sometimes you can face snowfall this time so be prepared for that before booking Kashmir tour packages from Kolkata in autumn.

Winter [ December- February]: The weather can be harshly cold during this time which can even go below 0°C. However, travelers who relish the idea of a winter wonderland this time are perfect as you can enjoy the thick snow bed near the mountain valleys and enjoy exciting skiing activities. Therefore, on a Kashmir trip during winter, you can secretly feel like a snow queen or king at heart.
WHY DO YOU VISIT KASHMIR WITH TOURIST HUB INDIA?
Without any exaggeration, Tourist Hub will provide with you the best tranquillity that will be captured in your heart forever. But, before confiding us you know why we are one of the most loved travel agencies for this Kashmir Trip Packages
→ The best accommodation facilities.
→ Delicious healthy breakfast, Lunch and Dinner
→ Complete tour management.
→ Custom Sightseeing and Explore amazing places.
→ 100% pocket friendly Kashmir Package Price.
→ 24x7 Operational support by our Consultant
→ 100% Safety & Security
→ Best tour itinerary.
→ 100% Covid Safety Guideline followed by Team
KOLKATA TO KASHMIR DISTANCE
| From | To | Road Distance | Tentative Time |
| --- | --- | --- | --- |
| Delhi | Srinagar | 812.5 km | 18 hr 22 min |
| Mumbai | Srinagar | 2,169.8 km | 42 hr |
| Kolkata | Srinagar | 2,343.4 km | 46 hr |
| Chennai | Srinagar | 3,017.4 km | 54 hr |
| Bangalore | Srinagar | 2,985.2 km | 53 hr |
| Jammu | Srinagar | 266.5 km | 8 hr 14 min |
| Srinagar | Gulmarg | 49.5 km | 1 hr 30 min |
| Srinagar | Kargil | 49.5 km | 1 hr 30 min |
| Srinagar | Leh | 49.5 km | 1 hr 30 min |
| Srinagar | Dras | 49.5 km | 1 hr 30 min |
| Srinagar | Sonmarg | 49.5 km | 1 hr 30 min |
| Srinagar | Pahalgam | 49.5 km | 2 hr 11 min |
BEST ACTIVITIES TO ENJOY DURING KASHMIR TOUR PACKAGES FROM KOLKATA
You can indulge yourself in lots of amazing and breathtaking activities in this Paradise of a land, So, here's our list of activities you must try in a Kashmir Package tour;
Shikara Ride: Go on a romantic Shikara ride with your partner on the guttering Dal lake. Away from the exhausting city life, the Shikara ride is amongst the best things to do in Kashmir travel packages. Therefore, you can just lay back and admire Kashmir's beauty. Time: 6:00 am to 5:00 pm Price: INR 150 - INR 250 Per Person

Cable Car Ride: Taking a Gondola Cable Car Ride in the valley of Sonmarg is one of the best things you shouldn't miss on your Kashmir tour. You can explore this paradise on earth more with this ride where you can have the best breathtaking view of the snow-capped mountains and valleys. Moreover, This car ride will become more admirable during the summer. Ticket Sale: 9.00 am - 3.00 pm Ride: 10.00 am - 5.00 pm.

Skiing: You can appreciate the full beauty of Kashmir Tourism during winter with this thrilling activity at the snow-capped mountain, and valleys of Pahalgam, Sonmarg, and Gulmarg.

Gardens in Srinagar: You can try this breathtaking activity over the valleys of Sonamarg, Gulmarg, Bhaderwah, Sanasar, and Harwan.

Paragliding: is became one of the prominent Kashmir tourist spots after the hit film Betaab (1983) was shot here. Moreover, you can witness one of the three stunning valleys of Kashmir Pahalgam, Chandanwadi, and Aru here and it'll fall on the way to the Amarnath temple yatra.

Yusmarg Valley is situated in the Bagdam district, Yumsang, or the Meadows of Jesus, is well-known among the tourists of the Kashmir package for its long stretches of green pastures. Besides, exotic places like Sang-e-Safed Valley and Nilnag make it an ideal tourist destination to embark on.

Visiting the Pilgrimage: The land of Kashmir is one of the holy lands of India. So, you can go for a pilgrimage Kashmir tour of places like Amarnath Cave, Vaishnodevi Temple, Charar-e-sharif, Hazratbal Mosque, Jama Masjid Srinagar, Shankaracharya Temple.

Tasting Kashmiri Cuisine: Don't forget to taste the delicious Kashmiri Cuisine in your Kashmir travel packages. Here are many things to taste: Mutton Rogan Josh, Modur Pulao, Matschgand, Kashmiri Muji Gaad, Aab Gosht, and.Goshtaba. Also, you must try the traditional Noon Chai or Butter Chai during Dal Lake Shikara Ride.

Shopping: A trip is incomplete without collecting memorable Sovernours. On the Kashmir trip, you can collect many authentic things like Kashmiri Pashmina Shawl & Kashmiri Dry Fruits-World's Best Saffron, Walnut kernels, Apricot, Figs, Apples, and Almonds.
THINGS TO CARRY DURING KASHMIR TOUR PACKAGES FROM KOLKATA
To have a secure and worry-free Kashmir tour package, you must be prepared to face any unwanted circumstances during traveling. So, here is the list of some of the crucial things you must carry on a Kashmir tour;
ID proof: Kashmir is a very sensitive part of India so while traveling in a Kashmir package, you must carry your essential Identity proofs like Voter Card, Aadhaar Card, and Driving Licence with you.

Medicines: Always carry basic medicines for fever, headache, stomach upset, antacids, and prescribed painkillers, inhalers, and band-aids to avoid any unwanted medical conditions.

Warm Clothes & Jackets: Depending on the booking time of your Kashmir Package tour from Kolkata, you must take proper warm clothes to avoid a chilly cold in winter and jackets to avoid soaking in the rain in the monsoon.

Dry Fruits: Carry dry fruits in your travel bags to avoid situations where you get stuck in any place as Kashmir is filled with landslides and hilly areas. You can eat those dry fruits to control your hunger.

Keep nearby Contacts with you: To avoid any unusual circumstances if you have any contacts in Kashmir, Haryana, and Delhi try to keep in touch with them by sending your location details.

Trekking Boots: If you're going on a Kashmir tour in winter then you must carry your thigh-high boots or gumboots to safeguard your legs though or you can rent them from local stores. It'll save you from icy places like Gulmarg or Sonmagr.
COVID PRECAUTIONS TO KEEP IN MIND FOR KASHMIR TOUR FROM KOLKATA:
Your health and safety always come first to us, so here are the Covid precautions you'll get by us in this tour:
→ Thermal checking at the starting of the Tour.
→ Sanitized Cars & Boats.
→ Sanitized Rooms.
→ Availability of hand wash & Sanitizers.
→ Availability of masks like KN-95 & 3Ply.
→ Room cleaning by well-experienced staff.
TOURIST HUB INDIA OFFER OTHER PACKAGES
OUR OTHERKASHMIR TOUR PACKAGES:
We also offer the services of other Kashmir tour Packages as mentioned below.
→ Kashmir Package tour from Delhi
→ Kashmir tour packages for couple.
→ Kashmir luxury honeymoon package
→ Kashmir honeymoon packages
→ Kashmir honeymoon packages from kolkata
→ Kashmir vaishno devi tour package from kolkata
→ Kashmir vaishno devi tour package from mumbai
→ Kashmir tour packages from mumbai
→ Kashmir family tour packages from mumbai
→ Kashmir group tour packages from mumbai
→ Kashmir group tour.
HOLIDAY TRIP IN KASHMIR
Find The Answer On Your Queries about Kashmir Tour
Kashmir is famous for its mesmerizing valleys, lakes, landscapes, and gardens.
4-5 days is the maximum to visit Kashmir. However, if you want to explore the best of this heaven of earth then we recommend you to book a 9-12 days Kashmir trip itinerary.
Yes, it is definitely safe to book Kashmir tour packages from Kolkata in 2023. As we have the best well-planned, arraigned, and customized Kashmir trip itinerary with proper protection from any crisis.
During Kashmir Package Tour from Kolkata, don't forget to take the following items to your home; ● Authentic Pashmina Shawls ● Carpets ● Walnuts ● Wood Carving ● Silver Jewellery ● Dry Fruits ● Traditional handicrafts.
Absolutely yes, a Kashmir tour can be considered one of the most romantic trips among all travel destinations. Whereas, celebrity couples like Mouni Roy and Suraj Nambiar and Aditya Narayan and Shweta Agarwal Jha choose it as their honeymoon destination so there is no place for hesitation. However, before booking one you can discuss the Kashmir trip itinerary of your honeymoon with our Kashmir Tour specialist.
Srinagar to Gulmarg is around 48 km, which can be covered in 1h 30 hrs by car.
Yes, there are lots of ATMs in Srinagar. Many hotels also accept online digital payment along with credit cards. So the options are many, the choice is yours.
The Tulip Festivals take place at Indira Gandhi Memorial Tulip Garden in Srinagar. It occurs every year in April (Summer) when the place offers blooming innumerable tulips of different colors and an exquisite view of the grandeur. If you want to adore this type of Kashmir tourism make sure to book your Kashmir package tour during mid-April.
You can find millions of luxurious hotels but during a Kashmir trip, staying at a furnished luxurious Houseboat can be a memorable memory of your lifetime. So, don't forget to add a Houseboat stay in Dal Lake during booking your Kashmir travel packages.
We all have a satiate foodie within us, so here is the list of the must-try delicacy in your Kashmir trip; ● Rogan Josh ● Yakhni Lamb Curry ● Goshtaba ● Lyader Tschaman ● Shab Deg ● Kashmiri Muji Gaad ● Aab Gosh ● Matschgand ● Kashmiri Baingan ● Kashmiri Rajma ● Modur Pulao ● Khambir ● Sheermal ● Nadir Monji ● Dum Olav ● Kahva.
KASHMIR TOUR BOOKING ONLINE AND CANCELLATION POLICY:
→ Kashmir package tour booking Would be Intimated through corporated emailm id.
→ Company Service Voucher Would be Issued to the Guest aginst the same.
→ 50% advance payment (100% for super peak time) is required to get the confirmation.
→ 100% Payment to be made before 3 days of Check In.
→ For any cancellation irrespective of no of days 15% charges will be levied.
→ 25% of the Package amount to be levied if cancelled between 20- 07 days before Check in.
→ 50% of the package amount to be levied If Cancelled between 07 – 03 days of Check in.
→ No Refund incase Of No show /Short Stay/or if Cancelled between 72 Hrs of Check in.
→ 100% cancellation Charge once Booking is made for Super Peak Season.
Kashmir Package Reviews
4.9
Stars Rating, out of
5
based on
148
Reviews
Punith Deshmukh

May 16, 2022

Our trip to this Paradise on earth from Kolkata was the best and the houseboat stay in Srinagar is memorable of all. From the start to the end of our Kashmir package tour, we get full guidance and company. Our tourist guide was so humble and friendly. We went to many underrated Kashmir trip places like Doodhpathri, Baisaran Valley, Bangus Valley, and Lolab Valley by our tourist guide's recommendations and it was not disappointing. Thank you ToursitHub for making our trip worthwhile.

Ronita Biswas

Dec 18, 2020

Just spent a weekend in Kashmir through Tourist Hub India. It was drop-dead amazing! My father confirmed the booking of our Kashmir tour package via email. It was seriously the best trip we ever had. From Srinagar to Gulmarg there is not a single thing to not like in Kashmir. The service was also very good. We had a very comfortable and fun trip all along. Thanks to Toursit Hub India.

Ankana Pramanik

Jan 21, 2021

Kashmir is a place blessed with the beauty of the universe. Sometimes It feels like I'm in a foreign country. I booked a Kashmir tour package for my family, and it was customized and cost-worthy. My son loved the pony ride but we had the best time during the Shikara ride. It was magical! Besides, pick up, drop, hotel bookings, ski equipment, and care coordination, all were well managed. We had a very cherishable holiday thanks to Tourist hub India!

Rajesh Goel

April 25, 2020

Kashmir was my dream destination from childhood, but I never really got a proper chance to visit there. But last holiday I booked a Kashmir tour package with Toursit hub India and it definitely made my dream into reality. We had exceptional service and our hotels and houseboats have a tremendous view of the Lake, mountains, and Mughal gardens from the balcony. Though there were many unforgettable experiences, the most I and my family enjoyed during the Gondola Cable Car Ride Tour at Gulmarg. Thanks to the Tourist hub India team.

Rejendranath Dutta

Dec 22, 2022

We had a blast in our Kashmir tour package last September. First, we were very confused about the booking process but with a friend's recommendation of TouristHub, it went easily. With the well-customized and organized services of TouristHub, we get to cover places like Pahalgam, Gulmarg, and Srinagar fairly well. The Dal lake Shikara ride was so relaxing and the Tulip garden and Gulmarg phase II just felt like something out of the world. Everything was just extraordinary.