Sundarban Group Departure Tour Package From Kolkata Booking- Spl Rate 2023
3 days
2 nights

Pickup:
Kolkata

Drop:
Kolkata

Start From
5000.00 / person

If you're interested in visiting the Sundarbans group tour from Kolkata, there are many tour operators and travel agencies that offer such tours. Here's a general outline of what you can expect:

Tourist Hub India offer different Sundarban Package Tour from Kolkata"> as a fixed departure manner in every weekend.
You will be picked up from your hotel in Kolkata and driven to the nearest jetty, which is usually in the town of Godkhali or Sonakhali.
Tourist Hub India considers safety the top priority, and our
sundarban Group package Tour
is what defines safety. Without tuning down adventure, we provide a reliable sundarban famimly tour package for nuclear and extended families. An all inclusive
Sundarban private tour
package, we are providing transportation, all meals, accommodation, jungle safari, watch tower tour, etc.
It is the most affordable
Sundarban Group Tour
package available only for families.
You will be also able to explore various amazing places of India throung our customised packages like North Sikkim Tour 2n/3d, Pelling Ravangla Gangtok tour from Bagdogra,Sundarban 2N/3d Tour, Silk Route Package Tour, North East Tour Package, Leh Ladakh Package Tour, Dooars Package Tour, Andaman Package Tour, North East Package Tour, Kashmir Package Tour and many more with your friends and family.
Best Time to Book Sundarban Group Tour:

Winter:
October to March is the best time to book a Sundarban Group Tour package Kolkata. The winter of Sundarban makes the heat bearable. Not only because of the pleasant weather, during the winters, the wild animals come out of the dense forest to soak under the sun, increasing your chances of capturing some amazing wildlife photographs.
Summer:
Summer in Sundarban can be unbearable and if you hire a non-ac boat, you will get exhausted twice faster eventually ruining your entire trip. April to June is the peak summer season in Sundarban and not the best time to book your Sundarban Group exclusive tour package.
Monsoon:
Rainy season in Sundarban starts from July to September. Occasion drizzles to thunderstorms, weather can get rough in Sundarban during this season making the boat safari a riky affair. But, right after the rainy season, the place thrives with life.
Sundarban Group Tour Plan
The trip starts from Godkhali ferry ghat, which would be our base point. To reach Godkhali, you either need to hire a Tuk Tuk or board a bus from Canning. Here is how we have planned the rest of the trip.
Morning: The journey will start from Science City where our cars will be ready to pick you and drop off at Godkhali. We also offer door to door which are subjected to our terms and conditions. Later that morning, you are scheduled to reach Godkhali ferry ghat from where you will be transferred to Jamespore by Boat.

Noon: Arrival at Sundarban Mangrove Retreat, Jamespore. As soon as you reach Jamespore, our warm hosts will be ready with a glass of refreshing beverage that will revive all the energies that you had to spend to reach this place. Once you are freshened up and settled, we will arrange the lunch either at the boat or resort as per your convenience.

Afternoon: We have kept this day just for you to settle and enjoy the vibrant ambience of the location. You can spend the rest of the day the way you want to. You can either take a good nap to get ready for the eventful evening or watch the sun go down from our River Side Resort.
Evening: The motto of our Sundarban Group tour package is to introduce the people with the culture of the place. In the evening, we will have a get together with tea/coffee and snacks. We can also arrange local folk dancers and musicians who will depict the day-to-day life of the people of Sundarban through their art.
Stay at Mangrove Retreat Resort
Trip time: 8am - 4.30pm
Welcome Drinks
Breakfast - Hing Kachuri/Puri, Chana Masala, Banana, Sweet, Tea/Coffee
Lunch At Boat/Resort - Rice,Dal,Bhaja, 1 Veg Curry, 1non.Veg Dish(Vetkey Mashallah/Paturi), Salad,Chutney,Papad.
Evening Snacks - Veg Pakora / Chowmin, Tea/Coffee
Dinner - Rice/Roti,Dal Fry,1 Veg. Dish , 1 Non.Veg Dish(Chicken),Salad, Papad,Dessert


Our day 2 will begin early in the morning as we slowly enter the narrow creeks of the halophytic mangrove forests dense with salt water crocodile, snakes, water monitor lizard, spotted deer, wild boar, along with a varied species of birds and flora.
Morning: As usual, you will be served bed tea/coffee or you can even have it at the boat top. Without wasting further time of our Sundarban priavate Group Tour package, we will set out to visit the Sajnekhali Tiger Project Area watchtower(if open) & also visit the mangrove interpretation centre. During this span, you will visit famous spots/villages of the location namely Sajnekhali, Banbib Varani,Dobanki Khal, Pirkhali Sudhanyakhali, Panchamukhali ( Fiver river junction), Choragachi khali, Sundarkhali, Gazikhali, and Dobanki Canopy walks.
Noon: As usual, you will be served lunch by noon. Depending on the Sunderban Jungle Safari duration, you can either have the lunch back at the resort, if it is a half-day sundarban jungle safari or we can arrange your Lunch on Board if it is a full day safari.
Afternoon:Later in the afternoon, we will be back to the resort from our exciting and thrilling sunderban Jungle safari. You can get back to your room to get ready for the exciting evening programmes or you can join the rest of the people and share your part of the Sundarban Safari tale.
Evening:We always like to know our customers and interact with them to build a relationship that goes beyond our Sundarban Exclusive Private Tour Package. Which is why we keep the evening together filled with events and delicious snacks.
Night:The final night of our 2 N 3D Sundarban trip is not that scheduled except for the dinner. We would like our guests to enjoy the ambience of the location on their own before they call it a day of the Sundarban package.
Stay at Resort/Hotel
Trip time: 8am - 4.30pm
Breakfast - Luchi, Cholar Dal, Boiled Egg, Sweets, Tea/Coffee
Lunch - Rice,Dal,Bhaja, 1 Veg Curry, 1non(Chingri Malaikari), Salad, Chutney,Papad
Evening Snacks - Chicken Pakora , (Veg Pakora For Vegetarians) Tea/Coffee
Dinner - Rice/Roti,Dal Fry,1 Veg. Dish , 1 Non.Veg Dish(Chicken),Salad, Papad,Dessert.


The final day will be the leisure day. You can walk around the village, learn about the local life, culture. You can also visit the heritage sites such as Hamilton Bungalow or Rabindranath Tagore's Bungalow.
Packed lunch will be given during departure.

Arrival at Godkhali at 11:30 A.M., hence commencement of Sundarban Group Tour with lovely memories and pictures of the wild and the happy times.
Breakfast - Luchi, Alu Sabji, Boiled Egg, Sweets, Tea /Coffee
Lunch - Lunch Packet : Fried Rice ,Chilly Chicken, (Chilli Paneer For Vegetarians), Salad,(Packed With Napkin And Spoon).

Sundarban Group Departure Tour Inclusion:
Accommodation in individual rooms/cottages as per the booking.

All Meals- Breakfast (3 times), Lunch (4 times), Dinner (3 times).

Evening tea and Snacks (Veg and Non Veg).

Evening cultural program .

Boat For Jungle Safari.

All necessary entry fees.

Pickup and Drop from Kolkata.
Sundarban Group Departure Package Exclusion:
Things are not mentioned under Inclusions herein above..

Audio system, Projector

All Porter charges, Camera Charges.

Any extra service consumed by the guest. (payable directly).
Sundarban Group Tour Package Cost?
Our Sundarban Group Tour price starts from Rs. 5000/- per person, in which we provide standard rooms at our own resort. We also provide the Deluxe Room and Cottage with more facilities and other amenities. We also offer private Sundarban trips for our guests and their families with their own requirements. Sundarban tour price depends on your trip location starts and also selection of resort, hotels and room categories and also number of guests to travel. We provide customized Sundarban Trip Packages for our guests depending upon their requirements. A trip can be started from Kolkata or can be started from Godhkhali or Sonakhali jetti Ghat. You can travel by your own car and park your vehicle in our safe parking slot and start your trip.
Get Your Customize Itineray Call : +91-9830017303
Our
Hotel & Resort At Sundarban
All
Rooms And Cottage
Resort
Boat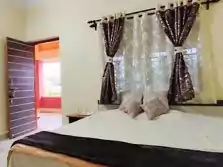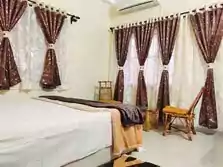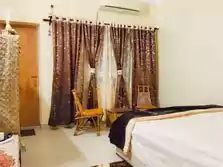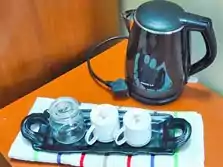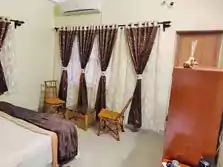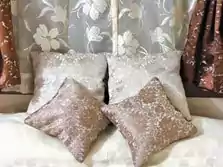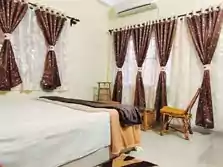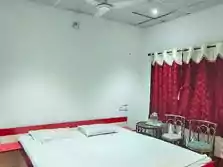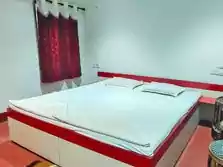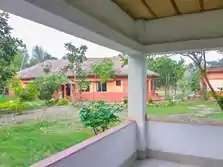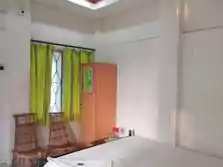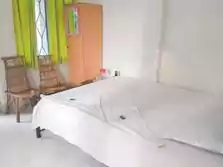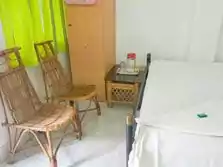 Standard Room
Tripple Bed/p>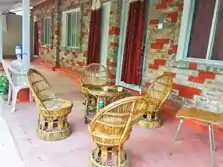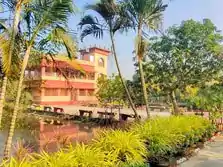 Resort At Sundarban
Dayapur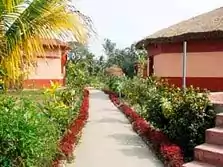 Resort At Sundarban
Dayapur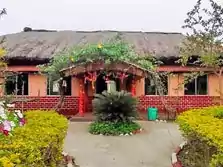 Resort At Sundarban
Dayapur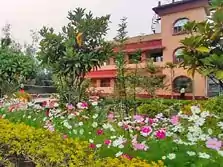 Resort At Sundarban
Dayapur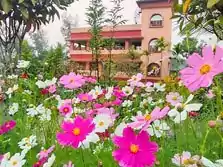 Resort At Sundarban
Dayapur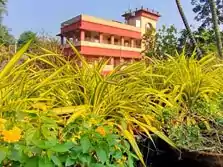 Resort At Sundarban
Dayapur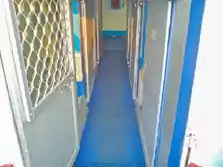 Sundarban Boat
Luxary Boat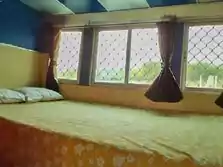 Sundarban Boat
Luxary Boat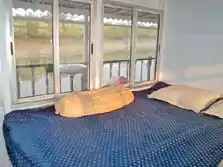 Luxary Houseboat
Luxary Boat
Why Do You Book Sundarban Group TourWith Tourist Hub India?
More than words, we let our service speak for us. As a Sundarban tour and travel agency from Kolkata, we have provided our esteemed clienteles with an unmatched Sundarban Private Group Tour Packages Cost. We believe in the utmost customer satisfaction which is why we have a flexible and tailor made packages to Sundarban "Safety and Comfort" is the foundation of Tourist Hub which has helped us two thrive in this competitive travel business. As a part of our amazing Sundarban Group Tour, we provide:
The best accommodation facilities.

Delicious healthy breakfast

Complete tour management.

Custom Sightseeing and 100% pocket friendly Sundarban tour price.
Things To Carry Before Packup For Sundarban Group Departure Tour
photo ID proof with two photo copy is mendatory for the trip..

passport is mandatory for Foreign travelers with valid Indian Visa.

Bring woolen clothes specialy for the trip in winter.

Carry mobile charger, power bank, extra battery.

Keep adequate amount cash for your own expenses if required.

No ATM facility available in Sundarban. You can get it in Canning Town.

basic medicines for fever, cough, cold, stomach upset for your own safety.

Carry snacks,dry fruits,drinking water which some times required during the trip.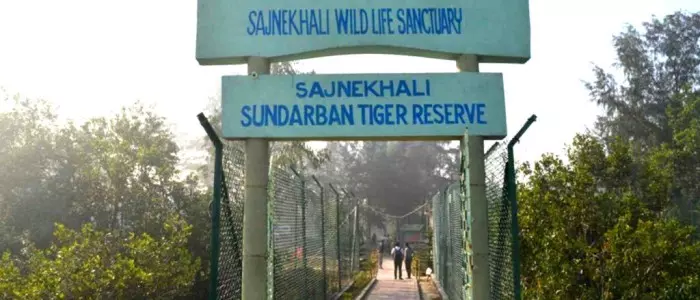 What Are the Places To Visit In Sundarban?
In our Sundarban Group Tour, we have included all the exclusive corners of Sundarban that will make your Sundarban Group Tour worth it. Some of the places that we have included in our Sundarban Group Package tour are:
Sundarban National Park : Sundarban National Park is one of the primary attractions of the Sundarban Group Tour package from Kolkata. It serves as a Tiger reserve and biosphere reserve. Apart from the Royal Bengal Tiger, it also homes to numerous endangered species such as estuarine crocodiles as well as the famous endangered endemic waterbody terrapin (Batagur baska).

Dobanki Watchtower : Dobanki Watchtower is one of the most preferred spots in Sundarban Group Tour for spotting the majestic felines. It is a part of the Dobanki camp located inside the Sundarbans Tiger Reserve.

Sundarban Tiger Reserve : Lying adjacent to Bangladesh's Sundarban Reserve Forest, the Sundarban Tiger Reserve is the primary attraction of the Sundarban Group Tour from Kolkata. It is one out of the first nine tiger reserves that was incepted during the 1973 Project Tiger scheme.

NetiDhopani Tower : Neti Dhopani is at a 4 hours distance from Sajnekhali. The NetiDhopani tower is a famous watch tower of Sundarban. The tower can accommodate up to 20 people at a time.

Sajnekhali Watchtower : Situated amidst the lush green of the Sundarban forest, adjacent to the river junction, Gamudi and Malta. It is a heaven for birdwatching and nature admirers.

Jhingamari Watchtower : Jhingamari is one of the hidden gems of Sundarban. The Jhingamari watch tower is located at Basirhat range of Sundarban. Being a least visited place, you can still enjoy the rural folk vibe of Sundarban at Jhingamari watch tower.

Sudhanyakhali Watchtower : At a distance of 43 km from Canning lies the ideal spot for nature lovers. To reach Sudhanyakhali, you will need to travel through the narrow creeks of Gajikhali forest Island, Sarakhkhali and Sudhanokhali rivers, and Pirkhali.

Bonnie Camp Watchtower : Bonnie Camp watchtower is a 50ft high watchtower located inside Bonnie Camp. It is the highest watchtower in Sundarban. Near to it is a pond, which is a favourite drinking spot for the local wildlife.

Bhagabatpur Crocodile Park : The Bhagabatpur Crocodile Park is the one and only crocodile park in West Bengal. It is an exclusive spots among the best places to visit in Sundarban.

Jharkhali : Jharkhali is one of the villages of Sundarban that falls under the jurisdiction of Basanti police station. It homes to a tiger rescue center where the canines that ventured into human habitat are kept till being released in the wild again.

Burir Dabri : The walk to the Burir Dabri watchtower is enthralling. You will drive through a cage made of mangrove forest. The mangrove cage trail will lead you to the infamous Raimongal View Point.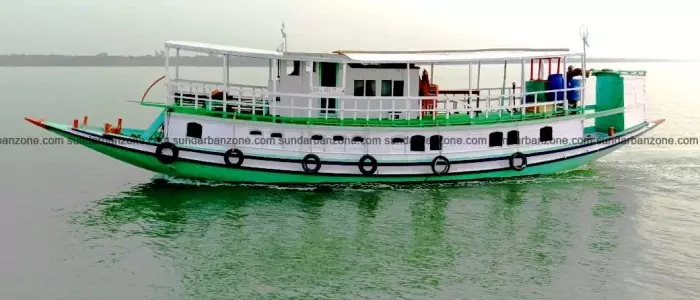 What Are Things To Avoid in Your Sundarban Group Tour ?
Don't throw plastics or Garbage in the river during Sundarban Trip.

Sound system or loud speakers are not allowed in Sundarban jungle safari.

Pets are not allow in your Sundarban trip.

Wild animals Feeding is strictly prohibited in Sundarban.

Wideography through drone is not allowed in Sundarban.

Without valid permit you are not allow to enter Sunderban jungle safari

Liquor or Alcohol is strictly prohibited.
COVID 19 Precautions During Travel To Sundarban:
We will provide Face Mask & Sanitizer for all tourists in the tour..

Sanitization process maintained by our trained staff before check in and check out.

Maintain daily basis sanitization for our boat.

Sanitizer is also available in every room and restaurant.

Transportation vehicle is also fully sanitized by our own staff.
WHAT ARE OUR DIFFERENT TYPES OF SUNDARBANS PACKAGES?
Recreation In Sundarban Group Package Tour
Find The Answer On Your Queries
Sundarban Group Tour from Kolkata are designed by our expert group of travellers. With the help of our local agents, we plan a trip at the best time to visit Sundarban when neither it is too hot, or it is raining. Moreover, since we provide local guides, you will be seeing the best places of Sundarbans that you have never heard of before. Now, depending on what kind of trip you are looking for, your Sundarban package itinerary will vary.
2 nights 3 days tour is the most popular Sunderban package. Though there is no fixed margin, generally people prefer a 3 night Sunderban tour. If you are planning to return on the same day, you can choose our Sundarban day tour package. Apart from that, we also offer Weekend trip to Sundarban. If you have different plans and want to make an itinerary that suits your needs, you can choose our customizable tour package where you can extend your Sunderban tour duration as long as you want to.
All types of transportation and ways are available to reach Sundarban from Kolkata. This place is not that far from Kolkata, only 90.3K.m, about 4 and a half hours via Baruipur. But if you hoped to reach this place by yourself you must know the following ways to get in here like→
Waterway:
Waterway is required to reach Sundarban despite travelling by road, rail or airway, you need to cross the water anyways so you must keep that in mind. After reaching Godkhali Ferry Ghat by road, which will take 2.5 hours from Kolkata with mesmerizing views, you can park your car at Godkhali trusted and well-charged parking lot to continue your further journey. Then, you'll move forward to Sundarban's Gateway, the famous 'Gosaba' through the water with many choices of luxurious cruises like the MV Paramhansa cruise. But if you choose to travel with us, our best services and mouth-watering foods will give an extra flavour to your journey.
Airway:
Netaji Subhash Chandra Bose Airport is the closest to Kolkata for reaching Sundarban It's about 114 K.M. Despite being the least chosen way, if you prefer to travel with us we'll deliver the most comfortable tempo according to your group or Group size.
Roadway:
A long road trip with some fresh air wouldn't be that bad of an idea to reach Sundarban. So, you may note down these two main roadways: the Basant State expressway and another Baruipur-canning highway to reach Godkhali ferry ghat. Besides, this road trip will contain both road and waterways as cited before. It will take 2.5 hours to reach Godkhali and you can park your car here with an R.s 100 per day parking fee.
Railway:
There are various well-connected railways from Kolkata to Godkhali, within stations like Sealdah, Canning, and Howrah. Of all of the mentioned stations, canning will be reasonable to choose as it is the closest station to Sundarban with only 1.30 hours of travelling time. You will get trains every 1-hour interval from canning and all of them have EMU couches (9-6 bogies in each) but unfortunately, you can't get any express train from here. As a tip, you should always pick a morning train to avoid crowds.
The distance between Kolkata and Sunderban is 109 Kms by road. It will take you 4 hours to reach Sundarban from Kolkata. First, you will need to arrive at Godkhali where you will need to park your car. From there, you will need to board a launch or boat to reach Sundarban from Godkhali. By air, the nearest airport to Sunderban is the Netaji Subhas Chandra Bose International Airport and it is 120 kms away from Godkhali, the starting point of 2 nights Sundarban tour.
The nearest national railway station in Sundarbans is Sealdah railway station. From there, you can board a local train to canning which is the nearest local train station in Sundarban. From there, you can hire a taxi or book a tuk tuk to Godkhali. You can also hire a car from Sealdah to reach Godkhali. Distance from Godkhali to Sunderban is 64 km which is accessible only by boat.
Sunderban derived its name from the mangrove plant, Sundari, scientific name, Heritiera Minor. One of the best parts of the Sundarban package is traversing through the rural villages where you can learn the culture and lifestyle of the natives of Sundarban tourism. Endless folktales and folklores surround the majestic jungle Which is a part of the trip to Sundarban from kolkata. The location is rich with flora and fauna but be aware of the predators lurking through the bare roots, or swimming through the shallow coastal saline and brackish water. Come with us and visit various Sundarbans tourist spots in a whole new way. Our tour packages is not business but travel- centric.
Yes, you can visit by car. It has a well accessible and well maintained road that connects Kolkata to Sunderban by road. The total distance from Kolkata to Sundarban is around 102 KM. If you want to know how much time it takes to reach Sundarban from Kolkata, well, it takes 4 hours. If you go by car, you will need to park your car at Godkhali ferry ghat from where you need to board a boat or lauch to reach Sundarban. There is shaded car parking at Godkhali available where you can park your car while you enjoy the most out of our tour package. The approximate parking cost would be Rs. 30 to Rs. 50 per hour which we can arrange for our guests.
Yes, Sunderban is completely safe for tourists. It is one of the most popular places to visit near Kolkata for which the government keeps the place well maintained and completely safe for tourists. Not only Indians, Sundarban is safe for foreigners as well. With our trip, you will get a local guide who is well versed with the place and will help to make your Sundarban tour a remarkable experience. The best time to visit Sundarban is between October to March or till early April as it is when the weather of Sundarban is most pleasant.
Yes, at Tourist Hub India, you can avail Sunderban day trip package as well as Sundarban tour package 1 Night 2 days . In our Sundarban day tour package, you will visit Sundarban and return to Kolkata on the same day.
The trip will start early in the morning and will end when the sun goes down. In our one night two day tour package, you will return the next day around noon. It is one of the best weekend destinations near Kolkata.
No, there is no ATM facility available at Sunderbans but it is advised to carry cash. Moreover, if you want to shop some local products from the shops near Sundarban. An ATM is available near the canning market which may not be possible every time to use for the tourist. All the expenses are generally included while booking your 2 night Sundarban package with Tourist Hub India, so you can book your tour package using card, netbanking, or UPI.
No, wifi facilities are not available at Dayapur,Sunderbans. As it is a remote place you may not be able to get cellular networks all the time in Sundarban. Approximate two hours journey from Godhkali toward Dayapur island you will face network issues which every tourist is facing during the trip.
Sundarban Group Tour Booking and Cancellation Policy :
Every Booking Would be Intimated through corporated emailm id.

Company Service Voucher Would be Issued to the Guest aginst the same.

50% advance payment (100% for super peak time) is required to get the confirmation.

100% Payment to be made before 3 days of Check In.

For any cancellation irrespective of no of days 15% charges will be levied.

25% of the Package amount to be levied if cancelled between 20- 07 days before Check in.

50% of the package amount to be levied If Cancelled between 07 – 03 days of Check in.

No Refund incase Of No show /Short Stay/or if Cancelled between 72 Hrs of Check in.

100% cancellation Charge once Booking is made for Super Peak Season.
Sundarban Famaily Tour Reviews
4.9
Stars Rating, out of
5
based on
126
Reviews
Reviews
Rihit Agarwal

Jan 8, 2021

Extremely comfortable & fun trip it was & Dreamtrips4u took good care of everything around especially the food they provided was incredible. Thank You so much for making me & my Group so happy.

Animesh Biswas

Dec 18, 2020

Thankyou Tourist Hub for this wonderful trip. It was fun, comfortable & extremely adventurous . I recommend you guys to everyone around me. Thanks once again :)

Tithi Chatterjee

Jan 01, 2021

Whenever i planned to visit Kolkata, I made sure Sundarban was a part of it. Though this wasn't the first time, but I never enjoyed and explored Sundarban better than this time. The guides knew the territory like the back of their hand. Thanks to them, I managed to capture some excellent shots of the wildlife.

Souvik Biswas

Dec 25, 2020

I chose Tourist Hub after one of my friends opted for their service and i'm glad. I chose them for my elderly parents and according to them, each member of the Dreamtrips 4u was attentive. They took care of their parents and made sure they didn't feel uncomfortable.

This was my first time in Sundarban and I'm glad I chose Dreamtrips 4u. They were friendly and accepted all our requests. they even helped me get the best view room in the resort.